Due to a rise in customer impatience, no one enjoys standing in line at the supermarket, bank, or medical facility. This is because excessive wait times result in dissatisfied clients who may cancel their orders and never return.
With the aid of a virtual queuing app, a virtual queue management system alleviates the discomfort associated with customers waiting in line for a good or service. The good news is that it applies to every type of business, whether in retail or healthcare, large or small.
An effective virtual queue management system eliminates customer annoyance and improves the customer experience over the traditional technique of physical lining.
This post will examine some strategies for using virtual queue management solutions to your advantage. Let's start by understanding the concept of virtual queuing management before getting into details.
What is a virtual queue management system?
Effective queue management practices may significantly benefit any setting where there are customers to serve. While consumer requirements are taking center stage in the corporate world, good queue management is still necessary.
A virtual queue management system is a system that enables customers to stay in a virtual waiting line where they don't have to stand in a physical line to purchase goods or services.
Instead of being restricted to a specific waiting area, clients can queue remotely with a virtual queuing app installed on their PCs or mobile devices.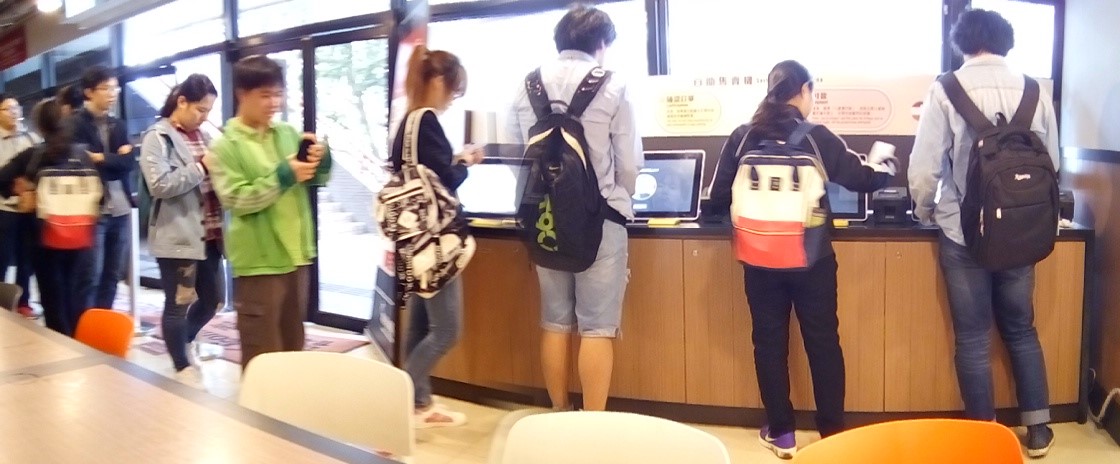 Author credit: By Dromptraen – Own work, CC BY-SA 4.0, https://commons.wikimedia.org/w/index.php?curid=54070967
A virtual queuing app is a mobile-integrated queue management system that helps reduce wait times, improve customer flow, and allows consumers to join a line before visiting your branch.
What are the essential elements of a virtual queue management system?
The following elements are essential for your virtual queue management system to deliver excellent services and help your business grow.
     Online appointment scheduling
Customers can set up appointments online using a virtual queuing app, thus allowing you to prepare ahead of time, clear up unforeseen walk-ins, and improve client satisfaction with ease through a shorter waiting time.
     Mobile ticketing
Customers may use mobile ticketing to line up virtually using a virtual queuing app. They can queue up before visiting your branch thanks to the mobile ticketing system, which provides real-time status updates.
     Staff application
With this functionality, your company's employees may assist customers directly by leaving the service floor and the counter and accessing client information at their fingertips. Using a virtual queuing app improves worker mobility and maximizes on company's resources.
     Messaging service
The messaging service feature keeps your clients informed with updates and reminders throughout their customer journey. The function distributes contactless tickets or notifies users of their reservations and upcoming appointments.
     Online customer feedback
The virtual queuing app should include a function for online consumer feedback. After a visit, clients may receive an offer to participate in an easy-to-use online survey. You may use these clients' comments to raise the caliber of your services.
What is the operation of a virtual queue management system?
Customers can use a virtual queue management system to queue remotely using an online ticket on a virtual queuing app on their PCs or mobile devices. This is the procedure:
     Self-check-in
Customers must first check in by scanning a QR code, or a mobile concierge service member can help them.
     Get a mobile ticket, then wait remotely
A mobile ticket is given to the consumer once they check in, allowing them to wait wherever they choose until it's their time while keeping track of the line's progress on their phone.
     A customer receives notice before his turn
Shortly before his turn, the consumer receives a message, allowing him to begin his way to the location.
     Get served
Finally, the consumer gets to the service point to receive the service.
What factors must be considered while choosing a queue management solution?
There are several considerations when determining if a solution will meet your company's needs. These are the key elements that you need to think about.
     Integration of all consumer interaction points
Since queue management is a component of the customer journey, it is crucial to have an integrated queue management system that addresses all points along the way so you can give consumers a smooth experience.
You may comprehensively understand service performance, consumer behavior, and experiences using a system that covers all these consumer requirements. This helps to promote efficiency and progress.
     Real-time monitoring
Real-time operation monitoring is necessary for every firm to satisfy its clients. You may make decisions depending on the circumstances on the site using real-time data from a queue management system, which will help your business run successfully.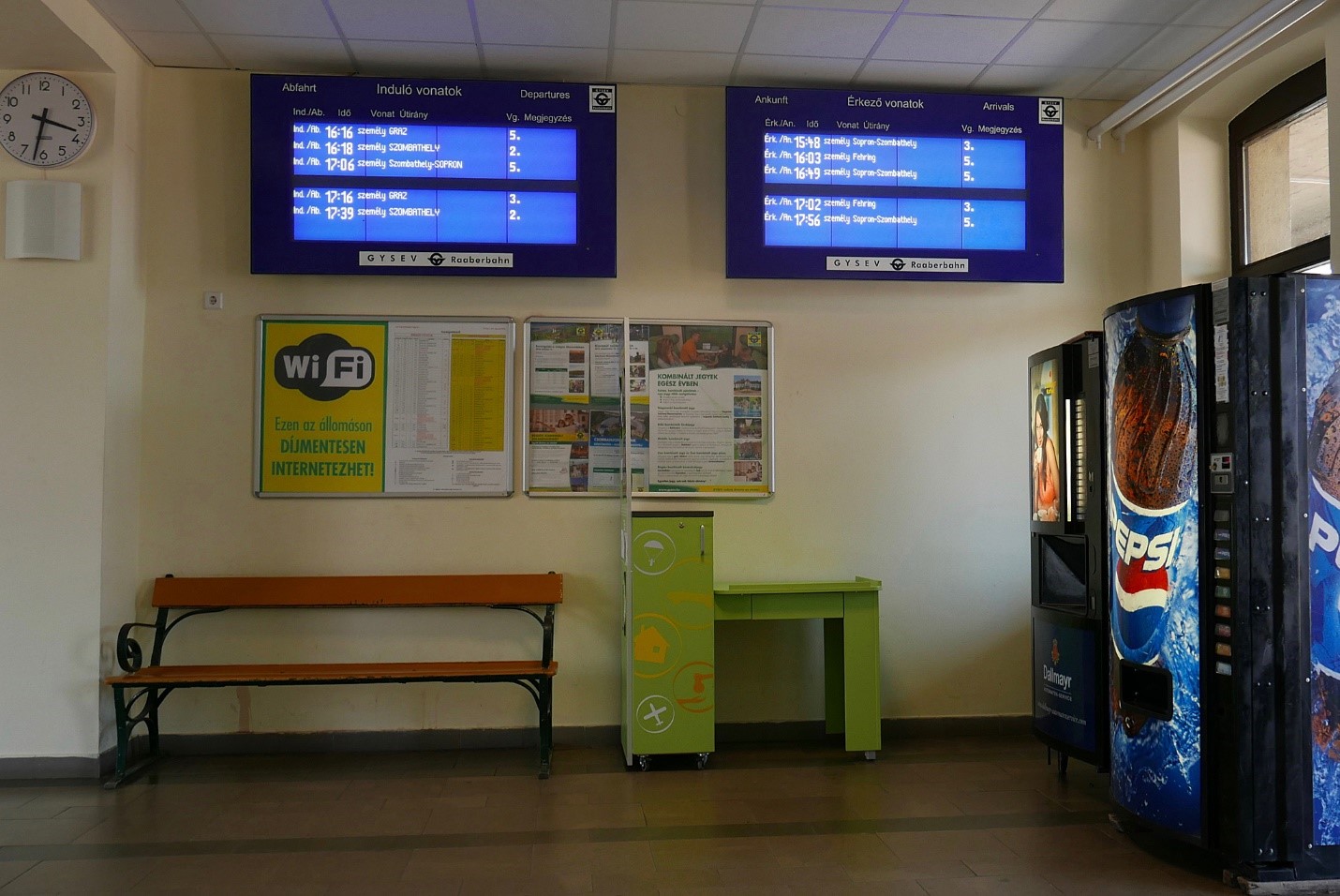 Author credit: By NAC – Own work, CC BY-SA 4.0, https://commons.wikimedia.org/w/index.php?curid=52881133
     Omnichannel solutions
Many businesses desire to serve clients in physical and digital settings, mainly if they serve clients from various demographics.
You must ensure that every customer has a great experience. An omnichannel, integrated queue management system is required to ensure that your service is provided across several channels smoothly.
     Scalability
When considering investing in a queue management system is crucial to keep your company's development in mind. You could wish to boost your capacity to serve more consumers and their needs as your business expands or expands your offerings.
Select a queue management solution that can accommodate your organization's modifications without causing any disruptions.
     Central management
The need to monitor and manage operations across all branches is especially relevant to companies and organizations with several units. Since technology provides them with better monitoring and facilitates everyday work, it enables the business owners to maintain a high-performing atmosphere for their employees.
With centralized administration, any adjustments, such as virtual queue management software updates or installations, can be made from a single place rather than going via each branch, increasing overall efficiency.
Regarding data and analysis programs, a centralized queue management system enables the capacity to streamline all the data and information from all the branches. Allowing data and information to be exchanged between departments also facilitates information flow.
     Comprehensive reporting and analytics
While thorough analytics and reports are crucial for getting a complete view of your performance over time, real-time data is essential for monitoring your operation. This will also offer you a general idea of the busiest and slowest hours, typical wait and service times, employee productivity, and customer satisfaction.
     Simplicity in configuration and customization
Customers and organizations all have various requirements. Because what works for one organization may not work for another, you must customize the solution to meet the multiple criteria.
This comprises the typical daily clientele serviced, the staff size and distribution, the typical serving time, and the kind of service you offer. The queue management system's user interface must match your company's personality. Therefore, having a system that is simple to customize is a plus.
     Integration of a third party
Your company's departments employ a variety of systems in the course of their daily operations. The solution must be able to smoothly connect with this system and support the installation of further third-party functionalities as needed.
What tips can improve your virtual queue management system with system data?
Organizations may benefit from the enormous and controllable data a virtual queue management system produces. Here are some ideas for maximizing the effectiveness of a virtual queue management system using system data:
     Identify peak waiting periods
A virtual queue keeps track of the times customers enter the system and when they are served by providing accurate information on average wait times. Knowing how the average wait time changed from day to day or hour to hour, how many customers were there, and even how many customers you were able to serve on the clock may be very helpful.
These statistics can help you develop a strategy that will help you keep enough critical staff on hand to maintain a lower wait time while still ensuring a high-quality client experience.
     Identify the most frequent client inquiries
You may better determine the type of workforce your organization requires and how to train your workers to deliver exceptional service by understanding client demands and the most popular customer requests.
Customer request data may be combined with other metrics to identify which services are taking the longest and causing the queue to move more slowly. This information can aid with customer success tactics and directing personnel decisions.
     Track abandonment rates
Although digital choice often tolerates waiting times, desertion is a significant worry. Customers can decide they've had enough and stop making purchases.
The typical customer's point of abandonment in the line and the service they were waiting for may be determined using the data that a virtual queue gives. With this insight, your company may change the setup of the queue system by increasing workers to reduce desertion.
     Take advantage of historical data
Analyzing past data can help to understand the present better and predict the future in queue management. While some customer behavior is constantly changing, some consistently hold steady over the years.
Having such data can help you compare months, years, or seasons to determine if the current numbers are continuing the trend or showing something different, thus enabling you to make adjustments to your queuing system.
Past data also give you an idea of how you should approach queue strategy if, for instance, a big event is coming up and you want to know how many customers to expect.
     Pay attention to messaging statistics
One advantage of virtual queuing is the ability to interact back and forth with consumers via the system and their smartphone-installed virtual queuing app. Data indicating how frequently clients react to your communications, and you can collect the questions they offer to boost interaction.
The messaging data can also demonstrate how frequently clients click on the advertisement you sent them while waiting in line and after leaving your establishment. You will be able to determine what aspects of your queue management system are effective or ineffective.
     Calculate the virtue queue's ROI
Data from the system may demonstrate how the virtual line reduces wait times, enhances customer satisfaction, and maximizes employee productivity. You can obtain other critical information from all those metrics, such as return on investment.
A strong ROI demonstrates that the technology does more than make things convenient. Customers who value a virtual queue make larger purchases, provide favorable online reviews, and bring in additional business.
Top-line income is increased by keeping customers from departing at the sight of a lengthy wait. Additionally, the system's efficiency allows you to service more clients in less time, further boosting your ROI.
Virtual queue management systems for different industries
Following are some instances of sectors using virtual queue management software:
     Education institution
Long lines at administrative buildings during the application process for colleges and universities have become standard in these institutions. Students frequently go there to register for classes and pay their tuition, among other things.
The personnel may prioritize guests depending on the requested service and anticipate crowds with a queue management system.
     Financial institutions
Even though specific service counters don't appear to be servicing anyone, there are sometimes lengthy wait periods. By providing consumers with a digital experience that ensures high levels of convenience, a virtual queuing system lets them know how long they must wait and when to arrive for service.
     Government offices and public service
Resource allocation is improved by controlling visitor flows, reducing walk-away rates, updating visitors on statuses, and providing alerts.
     Retail and grocery shops
The solution promotes customer and staff comfort while ensuring efficient line as clients shop by informing customers with SMS and alerts.
     Hospitals and healthcare facilities
Among other safety concerns, it aids in regulating patient flow, lowering staff stress levels, and guaranteeing correct queuing to prevent disturbances.
What justifies the implementation of a virtual queuing system?
Below are the advantages of virtual queue management systems.
     Quicker service and less waiting
Customers who are just in line and making problems or not paying attention may cause a queue to be delayed. Virtual queuing technologies have solved this issue.
Virtual queuing allows for the quick and individual handling of each unique case. By utilizing a specific approach, staff members may increase productivity and keep the line moving more quickly.
     Relevant both online and offline
As a result of the advent of specialized business applications like virtual queuing apps, customers are now making purchases differently. All industries, including healthcare and retail, are moving toward personalized business applications as the new norm.
Businesses now use apps because of their many advantages, which enable them to maintain lines and call in customers as necessary. You would surely need an app developer for your business to operate successfully.
     Reduced perceived wait time
While speeding up a line is one thing, time will pass while waiting for anything. Customers are given exact numerical estimations of their wait times utilizing technologies that can calculate wait durations.
Although it may not appear to be much, doing so offers clients the sense that time is passing faster; after all, preserving client pleasure is a top priority, and this little advice helps a lot.
     Ensure equitable line-up
In crowded periods, lines can frequently extend beyond the designated waiting space, upsetting those who aren't yet ready to wait in line.
No longer are those line jumpers poking their elbows in. A systematic procedure ensures that nobody skips the line, which spares the other customers the inconvenience, unpleasant tension, and conflict.
     Increase the output of your team
A considerable amount of raw data moves over the ether with virtual queuing. Your company may assess and make wise judgments by studying the data and reports.
With the available information, you can determine the optimal shift arrangements and the person most suitable for a particular issue. It's another tool you may use in your professional toolbox.
     Give customers individualized experiences
While they might be annoying, delays are frequently unavoidable. Updates are quickly given to every person in the queue rather than leaving consumers in the dark. This ongoing stream of notifications and information fosters a relationship with your customers.
     Boost client satisfaction
A satisfied consumer will eventually become a devoted one. Customers will return to you in droves if you can show them that buying with you is enjoyable.
Customers will repay the favor and feel at ease exploring your items if you save them time while they browse. Once customers see the dependability of your company, you can expect to see increased client loyalty.
     Improve staff efficiencies to up sales and profitability
Staff members may attempt to manually order the queue during busy periods, which prompts customers to search for the next open store. Using a virtual queue system allows personnel to concentrate on serving clients more quickly.
     Minimize expenses
You can accurately comprehend your customer flow with the help of intelligent customer management tools. You may get analytical data to evaluate client affluence, activity patterns, and dispersion within your environment through solutions like our Virtual Queue Management System. You may use this information to transform it into a strategic strategy for the placement of your workers throughout the day.
What are some of the cons of a virtual queue management system?
You may face the following disadvantages while pursuing a virtual queuing solution for your business entity.
     Additional expenses
A virtual queue management system will incur software development, maintenance, and training costs. The training procedure will comprise both on-the-job training, such as your customer service representative utilizing the virtual queue management system, and systems training, such as engaging IT professionals to develop the plan in line with your company's requirements.
     Technical Errors
Although technology has many advantages, it can also have technological problems. Due to unplanned disruptions, this might partially or wholly paralyze a queue management system.
To maintain uninterrupted operation, a queue management system will also require a physical and digital backup; otherwise, the system may be susceptible to outages during peak hours.
     Inadequate personnel skill sets
Employees who aren't adequately trained to use and administer automated queue management systems reduce the system's efficacy if your customer-facing personnel lacks the necessary skills to run real-time queue management systems, like directing customers on how to use a virtual queuing app that simulates a queue.
Your clients can become angry and disappointed as a result. The employees must be knowledgeable about the system and capable of resolving minor operational difficulties as needed.
Conclusion.
Virtual queue management solutions are increasingly becoming more of a necessity than an option for organizations, so if you want to stay productive and competitive, use them as well.
The technologies help to reduce operational costs, increase staff productivity, reduce wait times, and ultimately provide exceptional customer experiences that drive client loyalty and retention for your firm.