Crowd management methods have a broad range of applications. Primarily, entertainment and sports events hosted in stadiums are major instances where organizers can apply the various solutions to produce a safer and exciting event for the attendees.
Stadiums are the perfect locations where sports games and other functions such as music festivals or concerts, and political rallies are held because they mostly attract large crowds.
However, crowds gathering at a location can be risky and incur unwanted incidents. For instance, in April 2018, the Nedbank cup semis hosted in Cape Town saw a violent outbreak at the end of the match leading to the destruction of property worth US $180,000.
Such occurrences are where the stadium operators need to be helped with crowd management solutions. Whether it is a concert, festival, or sports event, a crowd gathering in one place poses potential risks that can lead to dangerous or even severe consequences if not controlled.
The first priority as a stadium operator is your guests' safety; therefore, spending some of your time putting in place some of the possible crowd control measures is worth it.
With proper planning and strategies for crowd management in stadiums, many of the past events accidents would have been prevented.
This post will inform you about the benefits of crowd management in stadiums and the strategies used to leverage wait time in crowd management in stadiums.
But first, let us understand the terminologies involved with crowd management in stadiums and other large gatherings.
Crowd management definition
Crowd management or is a public security measure used to manage large crowds to prevent the outbreak of crowd affrays, crushes, fights between drunkards and disorderly people, or public riots.
In a nutshell, crowd management in stadiums is an organized and validated planning and the procedures given to the orderly development of events where many attendees gather in stadiums.
As a requirement of crowd management, various measures can be put in place to control or limit certain behaviors of a group of people in a crowd. Everything that is done in crowd management is aimed at attaining the safety of the attendees in an event.
Crowd control involves directing and planning how public attendants gather at an event. It also caters to how these people will move at and around the event.
Crowd management is a proactive strategy and is always very effective in controlling people after a disaster has happened. It also involves controlling and assisting guests in an event with large gatherings.
Why crowd management is important
Being in large gatherings presents various abnormal behaviors and situations in people. Many individuals in the crowd act in different manners in which they cannot do when they are on the streets or alone at home
This mentality can result in a more catastrophic situation if not controlled by experienced crowd management. For example, suppose a section of a crowd is rowdy. In that case, others can be ignited by their energy and the atmosphere, which can lead to violence erupting at any time.
There have always been stories of the impatient and raucous crowd trying to push towards the stage, creating a crush, which often leads to people's horrific death. To prevent occurrences like this, a straightforward crowd management program needs to put in place.
Why crowds need to be managed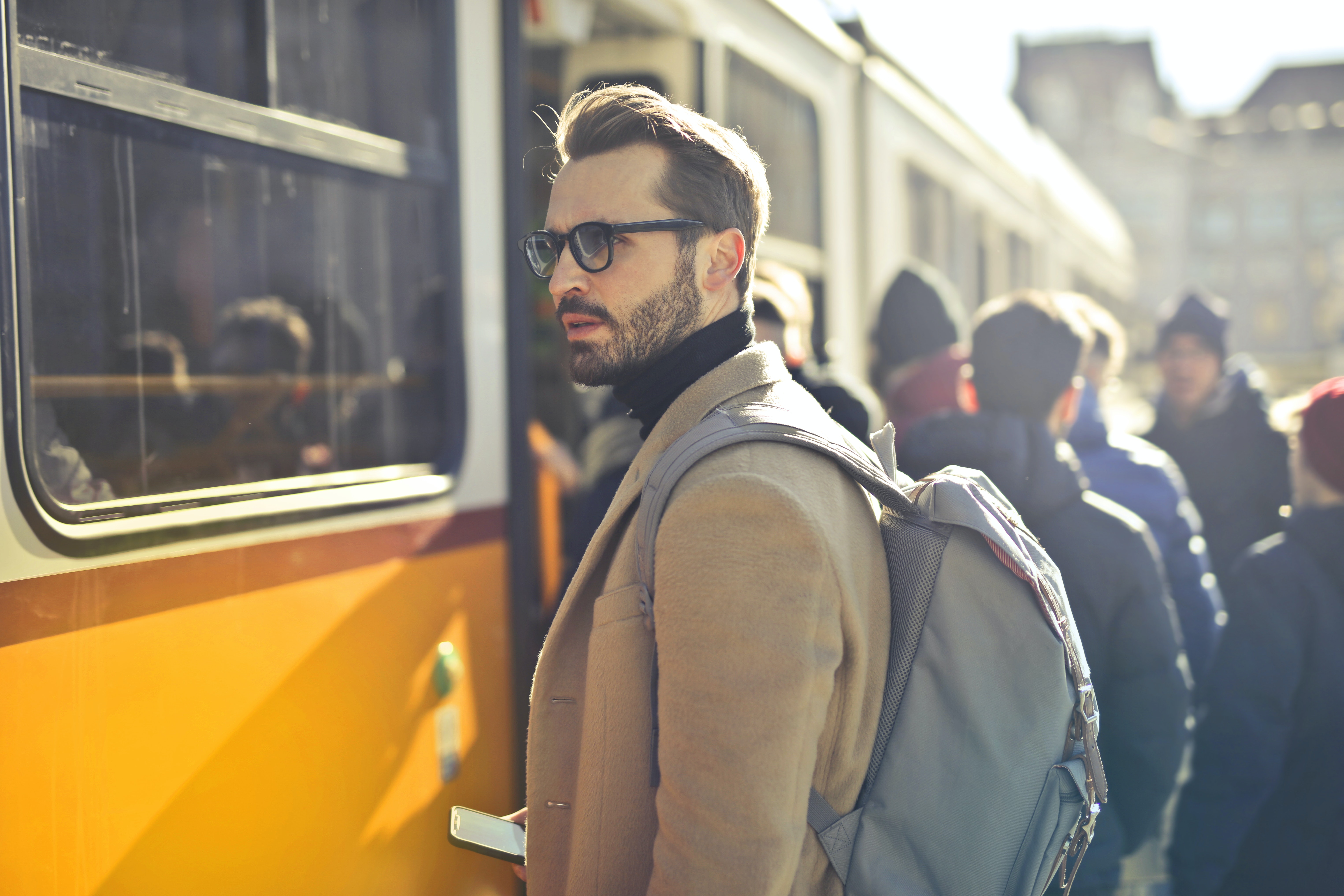 According to the sports journal report, the following are some of the most important reasons why crowd management is important.
People in large gatherings always assume that somebody will be taking care of their safety and well-being in the stadium. The sense of personal responsibility is reduced, considering that every person is just a face in the crowd.
The more attendants an event brings in, the higher the chances of anything reckless or dangerous happening. Just think of a stadium full of Justin Bieber fans or frustrated fans of Philadelphia eagles.
Apart from the concerns about crowd behaviors, large gatherings can effectively affect how effectively a facility runs and reacts to the crowd's needs. It can slow down the operations and communications between the stadium employees and patrons.
Considering the worst-case scenario, large gatherings like stadiums increase the possible number of casualties. In case an uprising occurs among angry supporters or fire in the facility, panic and riot behavior may erupt and spread fast. This kind of situation can cause a stampede exposing everyone in the facility.
What are the benefits of crowd management?
Effective crowd management primarily ensures that everyone in an even, beginning from quests, performers, and staff are safe. When there is an event, everybody in attendance should enjoy themselves without thinking of their security.
A poorly managed crowd can be dangerous; lives can be lost, and resources can be damaged. Whether the event is poorly managed and no damages incurred, it may not reflect a good picture for future events.
People will not have trust in the venue, and sanctions may be affected due to poor management.
Starting from orderly queues to the sitting arrangement and evacuation routes, every part of an event should be appropriately managed. If you have happened to be in a poorly managed function where people push in at will, you will understand how frustrating that can be.
These frustrations caused by such behaviors can result in fraying tempers and fights occurring. Practical and streamlined crowd management can help reduce the chances of these incidences.
Stadiums and arenas often get many people visiting for the first time, so proper crowd management will cater for these groups of people. Instructional and directional signs help them quickly find their way to seats, restrooms, exits, and concessions.
Using signage also makes people comfortable knowing that they cannot get lost or miss the real action because they can't find their seats.
Crowd management solutions such as belt stanchions create a clear pathway for crowd movement. Stanchions with printable posts can also show an area forbidden for specific people or clear for anyone to go through.
Although some concerns may look small, temporary, and under control. But even a little altercation between two people can result in a more serious violence outbreak when it is not addressed and handled quickly.
Crowds should be managed to curb any issue at hand and prevent matters from getting out of hand and compromising guests' safety in attendance. Large gathering calls for specialized and very proactive crowd management solutions.
Factors involved in crowd management
There are many factors that must be considered for delivering proper crowd management in large gatherings such as stadium events.
Here we are going to outline and discuss briefly those involved in delivering effective crowd management techniques.
Planning
Effective planning is a vital factor in ensuring successful crowd management; it requires input from various stakeholders of the event to be as safe as possible. The people that need to be consulted include:
Local transport providers.
All the event contractors, from the security to the sound and technical team.
Emergency service providers.
The owner of the venue.
Surrounding businesses or people living close to the venue that can be affected by the event.
Event organizers and the expected guests.
Inputs from these people will give insights on what should be done before, during, and after the event to ensure no gap is left for people to breach through and cause riots or fracas.
To ensure the smooth running of management during the event, the planning stage should be done before the event's date and done more extensively with the necessary and timely consultation of all the involved persons.
Remember, they say proper planning prevents poor performance; thus, it should not be done shallowly.
Risk assessment
Risk assessment is the concerted efforts to identify and analyze the hazards and risk factors that can negatively impact individuals, resources, and the surrounding environment. It also involves making a judgment on the risk level based on the risk analysis.
There are five risk assessment steps that must be followed to ensure a useful and accurate risk analysis result.
Identify the potential hazards
Understand the possible victims-who may be harmed and how.
Assess the risk and take appropriate actions.
Make a record of the assessment findings.
Review the risk assessment.
No matter how well it is planned, any event should not proceed without proper, elaborate, and thorough risk assessments are done.
Before everything is done, the whole venue should be assessed to ensure nothing can pose a severe hazard.
Whether it is a fire risk or general safety concern, if there is any risk recorded, it should be addressed proactively and the various control measures put in place before the event's kick-off.
The crowd
Make sure you have the total number of attendees an event is expecting to have. If the event is ticketed, ensure that only the required number of tickets are sold.
Selling the appropriate number of tickets to an event avoids overselling, which might lead to overcrowding, posing a perilous situation in case of violence or altercation eruption.
There should be a back-up plan in an event where the number of guests exceeds the venue's capacity.
One of the important considerations in such scenarios is the ease with which people may move out of the venue should there be a need to do so. Especially for children and people using wheelchairs.
Unobstructed, well-lit, and clear exit routes should be accessible at all times. The exits must be wide enough to accommodate a large number of people moving at once.
The different crowd of people may show different behaviors, though this can be planned for prior.
Think of what is going on at the venue. For instance, if it is a music concert, the crowd may want to push forward when a hit song comes on or when the back-up singers stopped, and the headliner appears on stage.
If it is a sporting event, there is likely to be a large mass of people moving out after the finish of the match, so be aware and prepared for such periods.
Post stewards strategically to prevent any form of intrusion into restricted areas. For example, in a big event like the world cup, fans may be charged and want to enter the stadium when their team scores or defeated in a debatable way.
Ensure also to set an exit that is solely for the guest performers or important guests to avoid people straining to reach them, maybe for signing an autograph or taking a picture with them. This will help ease the movements between the guests and the charged attendees.
 Communication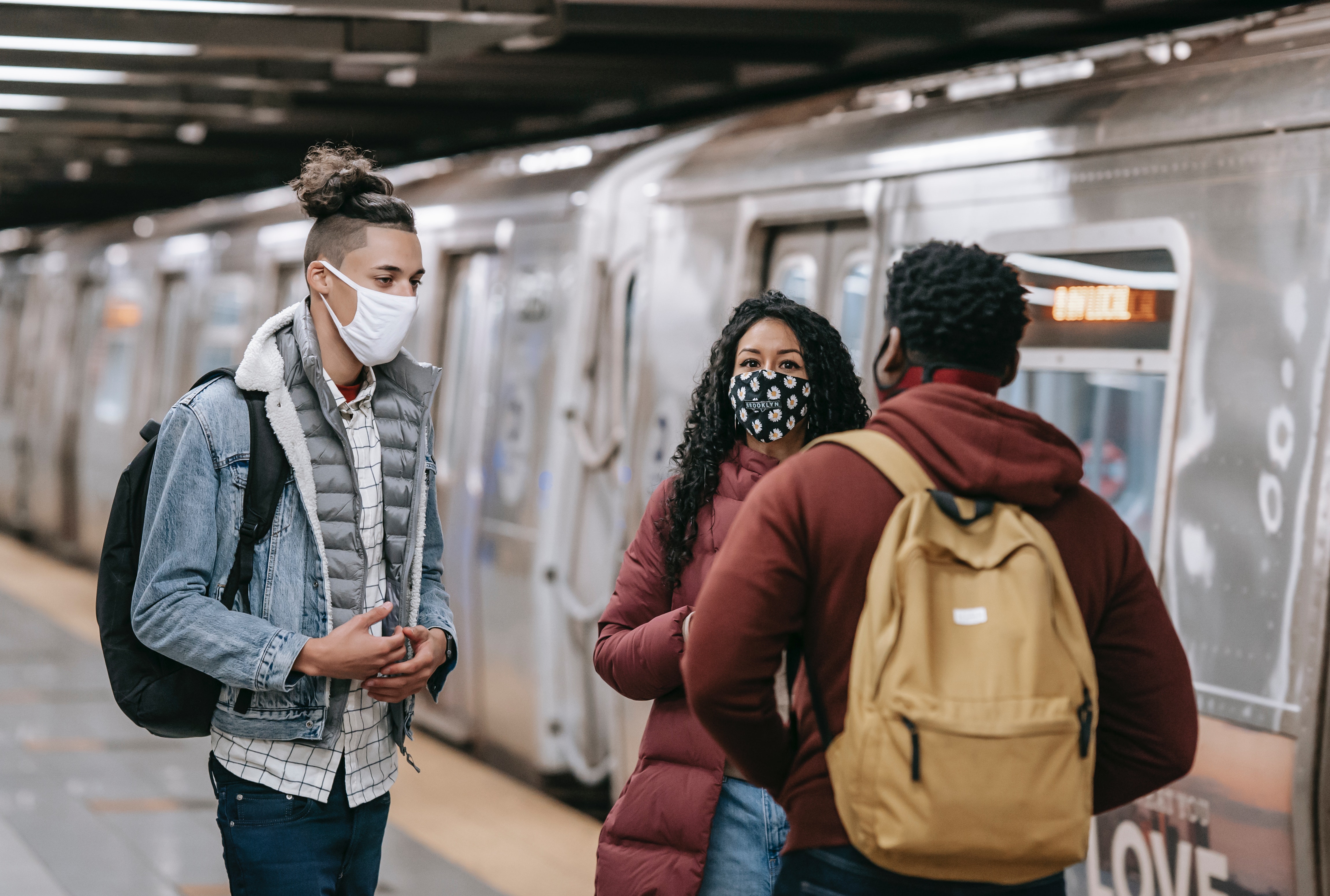 Crowd management features two important communication types: the communication between the staff and the one between the staff and guests.
For the communication between staff, the most important thing is whether the message is effectively delivered. Walkie-talkies have proven to be the most reliable in ensuring the proper delivery of messages between staff. Earphones may also be appropriate for this function.
Communication between operators is essential because they have proper knowledge of control measures in place if an accident occurs.
Ensure that all the staff involved in crowd management and security are conversant with the communication codes and languages that will be used during the event. This will ensure a steady flow of information and little misunderstanding during message deliveries.
Once the function is over, ensure to discuss what worked out well and what did not, take notes to build on what went well, and also to improve on areas that you think did not go well.
With proper planning, practical risk assessment, good crowd knowledge, and prompt communication, your event will run smoothly without the occurrence of violence and damage to properties.
Crowd control tips for a large gathering
Stadium operators and venue managers are responsible for their guests to provide perfect crowd management for a safe, fun, and fulfilling event experience. Doing this is vital for guests, and staff safety, followed by reduced complaints that can lead to bad even review.
As a part of your event planning, ensure you implement the following best practices for crowd management in your next big-stage event.
Have many ushers and security on hand
A big event needs a large staff presence. This will include both the event staff and event security officers offered by the venue or outsourced from a third-party security firm.
Instead of guests flagging down every staff they see around for questions, there should be an easy way of accessing the guest service desk or station where they can go and get their questions answered.
The staff should also include ushers tasked with handling customer-related services such as keeping order in the entrance lines, escorting guests to their designated seats, or directing visitors on where to head for different purposes.
Check-in lines should be given proper attention because it is one area that can turn chaotic very quickly. People may try to cut in the lines or gather on the sides blocking the entrance and exit. This can fuel frustration among those on line and lead to violence.
To avoid this, designate the lines with retractable stanchions and place ushers to guide people in the correct line if there is more than one check-in station. Have clear signs on select areas like the VIP entrance, ticket purchase window, or will call.
Ushers should not be allowed to confront misbehaving people; they should leave this to the security. Whenever there is a safety problem with the guests, ushers must inform the security as fast as possible.
Security personnel is the ones with knowledge about crowd control. They are also the people tasked with checking bags for banned substances and guns at the registration points.
 Use a lot of signage at the venue
Remember that guests will be moving around the dark or crowded venue where they have never been to before. Ensure they find their way around easily by having plenty of signs to direct them in the right direction.
The signs should include:
Where the lines begin at the registration.
Direction to the closest restrooms.
Locations for exhibitions or workshops.
Designated smoking zones.
Restricted or staffs-only areas.
Sitting and lounge areas.
It would help if you used simple signs that are large enough to be seen from afar. It would help if you considered creating reusable signs or implementing digital signage for venues with repeat event types like galas, VIP events, or concerts. The latter can be used to regularly shift signs for promotional ads.
Placing signs prominently helps attendees get their way around the venue more efficiently and keep the venue more orderly.
 Have an emergency plan just in case
It is always important to plan for worst-case scenarios in life. There are so many things that are bound to go wrong that will need orderly evacuation from the venue.
These outbreaks may include brawls in the crowd, fire outbreaks, acts of terrorism, sudden weather changes, or guests carrying weapons to the crowd. These kinds of scenarios may require immediate evacuation of guests until appropriate measures are taken.
Stadium operators and staff should know the venue layout and master all the exits. They should also be the last people to exit the venue since it is their responsibility to keep order and safely leave the venue.
It is always easy to assume that nothing will go wrong during the event. However, it is vital to prepare your staff mentally to handle any unexpected occurrence.
There have been several instances over the years of brawl and melee happening in an event when organizers don't expect them.
Have an emergency plan in place for both indoor and outdoor events. Do not assume that outdoor events are safer; in 2015, many people lost their lives in Taiwan outdoor concert at a water park when an explosion occurred.
Though these scenarios are very rare occurrences, they do and can happen to your event. Therefore, it is imperative as a venue manager to be ready for prompt assistance, crowd control, and maintaining calm and order when hosting any event involving large crowds.
Having known the tips for crowd control, it is better to acknowledge that what works effectively for you may not be working for the other. Find the tips you deem workable and fit for the kind of event you are planning to handle.
Hopefully, the techniques outlined above will prove to be perfect for your next event. Up to this far, you are a step closer to giving your guests a safe and memorable experience and definitely a significant return on investment.
Conclusion
Hosting an event where a large gathering is expected poses a possible risk of dangerous or serious unimaginable consequences if left uncontrolled or properly managed.
Crowd management in stadiums or large venues is not as easy as it seems to be; it needs concerted efforts from all the stakeholders involved in the event. However, if you apply the right strategies of crowd management, you can have a successful event without fracas.
In summary, to have effective crowd management, you should start with proper planning, which involves taking the inputs of the parties interested in the events from the security, transport providers to people staying around the venue.
Also, do a thorough risk assessment to ascertain the possible hazards and devise a way of proactively tackling them. Additionally, understand the crowd, know the number of expected guests, and have a back-up plan for the extra visitors.
Make your entrance and exits clear, well-lit, and unobstructed for free movement of guests. Use a lot of signage to help people find directions easily.
Lastly, ensure to put in place a high-level communication strategy between staff and between staff and your guests.
Do not assume that nothing will happen; have an emergency plan in place just if an unexpected happens.