One of the biggest challenges facing the healthcare system is sufficient capacity and flow management for scheduled care. It is paramount to ensure that patients get the right care at the right time and the right place.
Though leaders in the healthcare system have realized that patient flow or throughput prioritization relates to an organization's general operational performance, capacity, and flow breaches still occur.
Capacity breaches like acute care overflow, emergency department overcrowding are some of the factors that impact patient flow or throughput.
In this post, we are going to describe capacity and flow management for scheduled care and identify various strategies to help organizations with patient flow or throughput. To help you understand the contents in detail, let's define terminologies related to this post.
What is scheduled care?
Often referred to as planned care, scheduled care is health care provided in high-level hospitals or clinics after a referral from a community or primary health provider.
This type of care is arranged in advance with an appointment. Due to this prior planning, scheduled care is not considered an emergency.
Separating scheduled care from emergency pressure by using assigned beds, staff, and theatres can help achieve effective workflow and reduce cancellations if it is planned, resourced, and managed well.
It also provides excellent training opportunities and enhances senior supervision of emergency or complex cases, hence improving the quality of attention given to patients.
The following are departments that generally provide scheduled care for its patients, ENT, dermatology and allergy, digestive disease, theatres, critical care and anesthetics, breast and endocrine surgery, a dental hospital, and most of the cardiovascular units.
Why it is important to do capacity and flow management for scheduled care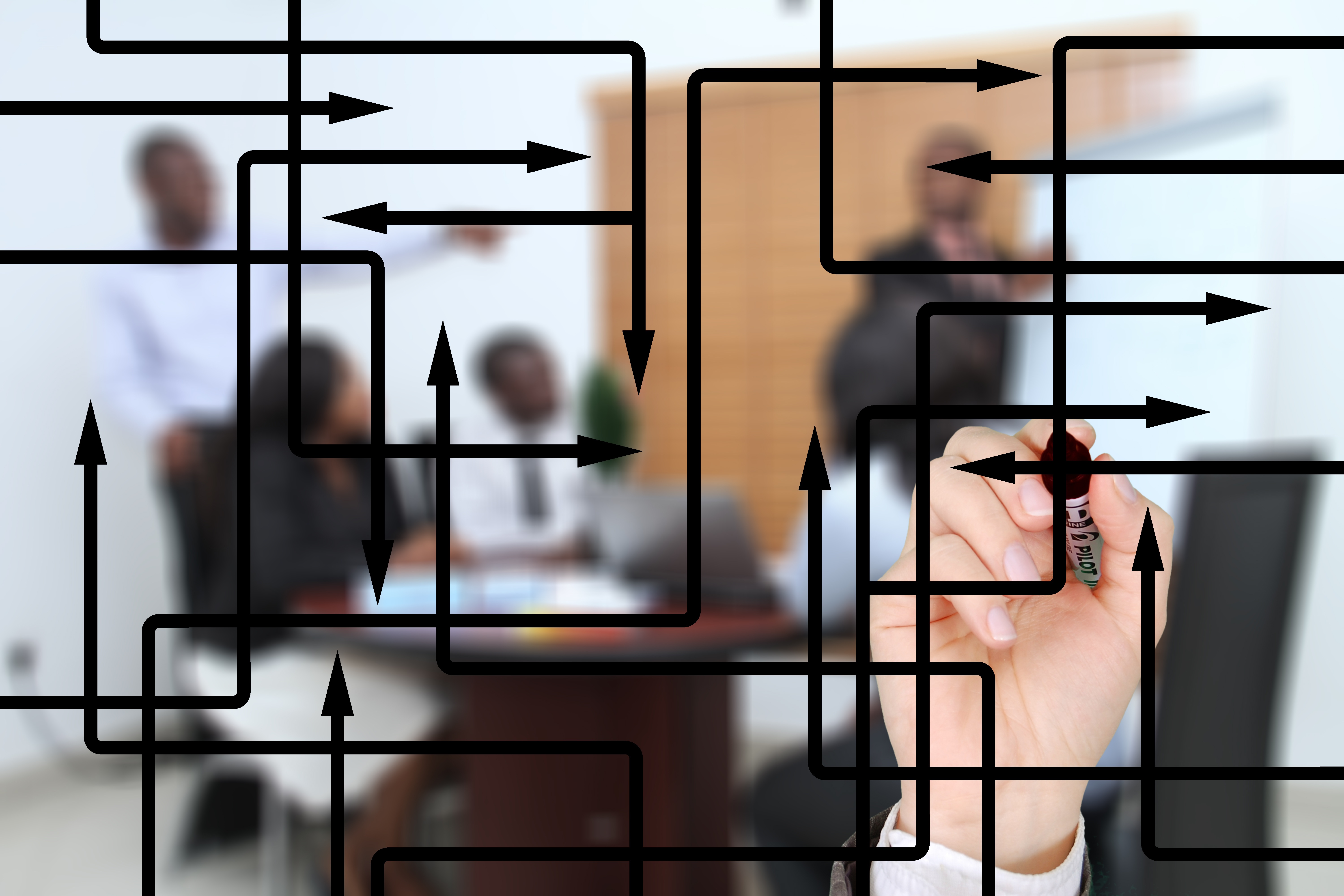 In a busy healthcare center, the emergency department can get overcrowded within a twinkle of an eye. This overcrowding is always due to variability in inpatient capacity, acuity, and keeping admitted patients in the emergency department until a bed is made available.
Boarding or holding is a dangerous healthcare situation that is commonly facing national and global critical care facilities. Holding in the emergency departments is because of the inpatient capacity of more than 90% causing overcapacity.
In acute care departments, overcapacity is caused by delays in discharging stable patients from the ED.
Delayed discharges in critical care facilities create a stagnating flow of patients leading to delayed service provision, risk of safety, overworking of the care providers, and reducing the quality care provided.
Apart from creating an upstream impact to the awaiting patients in the ED or onboarding in the emergency departments, stagnant patient flow also complicates patients flow and leads to further breaches in capacity management.
Patient flow and patient throughput
Always used synonymously in healthcare, patient flow and patient throughput refers to patients' movement from one station to another. It starts when a patient is discharged to the next time a patient is placed in the preferred location.
Patient flow is not an initiative or a project; however, it is a system-based opportunity that needs a good team approach targeted at boosting capacity to allow hospitals to produce a right level of care at the right time.
Perfect patient throughput is vital for quality care delivery in any health facility nationally or globally.
People seeking care expect optimum patient throughput to be readily available in the system whenever they need it. Sometimes a patient may use the emergency department for primary care and low acuity visits.
Impacts to patient flow may be due to mismatching beds, low utilization of resources to meet the variability in demand, long waits in transferring patients to acute care locations, and detached mental health, community, and social care services within the community.
Patients require timelines in care provision across all the care avenues. If necessary, an inpatient bed should be ready to start giving services instead of waiting for too long for the ED's care.
Delayed discharge is the main area that gets affected when there is a delay in the process. This may affect the patient's emotional state, leading to anxiety, disrupting discharge planning, and negatively affecting the patient's experience.
Though the pressure of patient throughput in a hospital is always felt more in the emergency department for scheduled care, the patient flow constraints and overcapacity are not a problem of a single department in a hospital.
These problems show broken processes related to the admission, discharge, and change of care within all the departments in an organization.
Therefore, it is essential that the organization evaluates these variations in patient flow by looking at the entire system of care against a myriad of operations by having a near rea-time, patient-centered approach.
Below are strategies that can decrease throughput constraints and give effective flow management for scheduled care in hospitals.
Recommended effective patient throughput strategies
Near real-time clinical decision support
This strategy of patient throughput lies in patient placement technology. Ideal placement technology shows near real-time needs in the operating electronic health record, giving consistent and transparent information.
By implementing clinical decision support solutions such as patient placement technology, staff entitled to patient placement can successfully provide a proper patient placement procedure to shift from ED or post-anesthesia care unit to inpatient care.
This strategy also enables care team communication between the administrative staff and the frontline care providers to reduce assignment errors.
Failure in communication leads to improper patient placement. It can easily result in poor patient experience and further incurrence of unnecessary costs.
Clear, clinically relevant, near real-time information automates the process and provides practical clinical placements, reducing the number of avoidable hospital days and minimizing the risks involved in stagnating patient flow.
The technology further features a bed management system that traces the status of beds. It sends the information to the relevant departments such as environmental services, nursing and admissions, and transportation.
The main benefit of a near real-time clinical decision support system to the patient placement processes is the immediate discharge notification, with no lag time between a patient leaving a bed and the environmental service notifications.
In addition to instant discharge notification, the technology also seamlessly sends notifications showing infection control indicators to the mobile devices creating readiness in preparing the beds for the next patient.
Effective care coordination from admission through discharge
Care coordination entails how patients are received, placed, and cared for within the organization, automation, geographical assignments, and how real-time data is accessed.
Communication is an essential factor in achieving effective care coordination. When there is a struggle in coordination and communication, delays create a snag inpatient placement.
Poor communication results in delays because of lack of enough information, ineffective discharge method on admission, turnaround testing time, resource constraints, and delays with bed clean up and transportation.
For patient flow, it is important to have a care team coordination and communication centered on the patient experience rather than caregivers and the departments' objectives and policies.
Bed huddle is an effective patient placement coordination and communication strategy. It needs the efforts of major stakeholders such as a clinician, case management, and EVS. These departments are required to meet at least twice a day to analyze the latest organizational structure.
Bed huddle reviews the current number of inpatient, the development of a patient's case, and the estimated inpatient needs per bed to help reduce ED and provide efficient patient flow.
The patient-centered approach aims at ensuring efficiency, safety, and care provision by reviewing the hurdles to patient placement, transitions of care, and discharges.
Discharge processes
Care coordination strategies discussed above are linked directly to the third strategy of effective patient flow and management processes, which focuses specifically on the "discharge begins on admission" basis by identifying the discharge date and time of admission.
Timeliness is essential for patients who are ready to be discharged and needs practical inter-professional care team cooperation between and within healthcare systems.
The recognition of main barriers to the discharge and management of the obstacles through effective care coordination promotes preparedness for discharge processes.
Enhancing the discharge processes has a significant impact in improving patient flow management for scheduled care resulting in decongestion in emergency departments, including the borders.
Therefore, healthcare administration needs to streamline discharge processes to prevent delayed discharge notifications, which often leads to bed hiding, increasing occupancy, bringing more delays for patients waiting for acute care needs.
 Conclusion
Whether you are looking at offering inpatient, outpatient, mental, community, or specialized care services, delays in the system will happen if there is greater flow into the system than the flow out of the system.
Frequent demand and capacity reviews help identify the cause of delays and the exact place in the system. There is a backlog.
If demand and capacity are checked regularly, it gives an in-depth understanding of the flow in the system. It helps the stakeholders identify the increasing waiting list and bottlenecks early to avoid any future delays and build-up of backlogs.
To effectively achieve this, stakeholders need to have a streamlined communication and coordination system, employ an operational near real-time clinical decision support system, and an in-depth understanding of the discharge processes.