In the current fast-paced business world, customers do not have time to wait on hold for customer service agents to pick up their calls. In fact, studies show that most clients hang up after an average time of two minutes on hold.
One thing is for sure, the longer customers wait on hold, the more frustrated they become even before an agent picks up the call.
Finding methods of reducing call center hold time will not only help improve most of your processes, but it will also make satisfied customers and boost your client base. Learn more about call center average wait time and how to reduce it through this post.
Understanding call center average wait time?
Also known as the average speed of answer, call center average wait time is the average an incoming call awaits in the line for an answer or a call back if the feature is active in the interactive voice response, IVR.
It is different from the average handle time or the time an agent takes to complete customers' interaction sessions. Average wait time can be analyzed globally across all contact centers through ring group, phone number, or agent.
The standard service of the traditional call center sector stands at 80% of the calls responded to within 20 seconds. However, there are some reasons why this number may not always become ideal.
Having known the meaning of average wait time, you may want to know the acceptable call center wait time. Let's find out.
A study by American Express in 2014 found that the maximum time customers were willing to wait on hold is 13 minutes. The same study three years later discovered that while an estimated two-thirds of customers recommend two minutes hold time, 13% of them said that call center wait time should not exist in customer service.
What's more, 34% of the callers will hang up and never call back if their calls are not responded to quickly, leading to another important customer service metric known as abandonment rate. The data depicts an increasing trend of customer service expectations that is more than instantaneous, if not fast.
In the current era of social media and e-commerce, where customers want real-time services, it is essential that businesses keep up with this demand.
Why customers wait
Call center, particularly those offering technical services, spends a lot of companies' resources. This is because there is a slim balance between how businesses can allow their clients to be frustrated and the amount they are willing to pay for services to resolve this.
Usually, call centers will refer to the historical data and innovative algorithms to estimate the number of calls they receive and then assign enough staff that matches these figures, meaning that staffing is always strict. Many staff and they will use a lot of resources, few employees, and the task piles up.
Call center predictions usually range about fifteen minutes and can be very accurate, but it doesn't mean staffing is the appropriate solution.
First, it is often impossible to staff accurately to the forecast, and once certain levels are met every day, some intervals can be assumed for the benefit of the business.
And then there is this crop of actual staffers who are young and rely on the economic condition. They can be horribly unrealistic. A given level of absence is developed in the forecasts but is often overridden.
Sometimes, the forecasts are way off. A new product launch, long weekends, service breakdown, or any other statistically unexplained occurrence can lead to an influx of calls surpassing the expected numbers. This means that there will be a longer call center average wait time.
When is the recommended time to call?
Usually, there is no specific time set to call customer service. You call when you want to. However, there are many factors to consider to provide a definitive answer. You can follow these guidelines if your call is not an emergency.
Avoid making calls on Mondays
Call centers are almost always busy on Mondays, especially if the business closes during weekends. Employee absenteeism often increases on Mondays because of the tendency of young people developing ailments and "food poisonings" over the weekend.
Also, staff can be more frustrated on this day. Nobody likes Mondays anyway. It is a day marred with a lack of focus and the general work mentality.
Conversely, Sundays can make a perfect day for customer agents to pick your calls faster, but only if your call center is open on Sundays. It is best to confirm because people often assume they are closed.
Sundays are also a day when most people relax and could not wish to make stressful calls except emergency calls only.
Call immediately the centers are opened
Service centers opening at 8 AM are likely to be busy by 9 or 10 AM though they may still be understaffed in the first hours. Calling immediately the lines are open is worth trying, but if you wait too long, you will have to wait until another staff arrives.
Avoid the 10 AM to 12 PM period
Most individuals at work call during break time, parents make calls after dropping kids to school, and the unemployed just wake up, so probably there will be a high call rate during this period. This period is also before the "overlap time" for most businesses.
Most call centers experience an overlap when they get highly overstaffed
Full-time employees often work eight hours a day, and the centers remain open for more than eight hours but less than sixteen hours, meaning that at some point, all agents were present.
Typically, it is best to call during this overlapping time. It is during this period the staff are trying to keep service levels at optimum and prevent backlog in the evening. Meaning when you call, it is very likely your calls will be picked quickly.
Most call centers that open from 8 AM to 8 PM have an overlap time between 12 PM to 4 PM. Keep this time but avoid the lunch hour rush because most people are free to make calls during this time. So there are high chances of a long wait time.
Therefore, with the caution that there is no general rule about the right time to call, an ideal time to call a customer service center is between 12 PM to 4 PM on Wednesdays. People do not like taking Wednesdays off.
How to calculate the call center average speed of answer
ASA is the average amount of time the call center takes to answer a call from a client. It also includes the time a caller spent in the queue. The time taken to navigate the IVR system is not featured in this calculation.
Due to this reason, calculating the average speed of the answer requires a subtle approach to ensure optimum accuracy. Here is the method of calculating ASA correctly.
ASA=Total wait time for answered calls divide by the total number of answered calls.
The general idea about the average speed of answer is to get an insight into the general performance of the call center. Due to this reason, among the most common mistakes you can make is just taking an average of the accumulated data.
However, calculating ASA in this way will lead to deviant data details that can distort the results. Take caution of this and ensure to take account of the effect of the outliers when deriving a conclusion from the insights.
Customer abandonment rate.
ASA in isolation does not provide enough information about the effect of the necessary time frame for response. To correct this unseen, be sure to check customer abandonment rates also. This is because, even if your figures look reasonable, they will have to be improved if the abandonment rates are still high.
Importance of average speed of answer
ASA is essential for call centers because it gives them the information and insights to perform their duties effectively. Customers value their time, and therefore, understanding their experience immediately they call is the start of making them happy and improve general customer satisfaction.
When a specific trend is identified that indicates an area where should be adjusted, it motivates management to offer better coaching and training for agents so that there is a ready answer when it is needed.
Another reason the ASA is important is its connection to the interactive voice recorder, IVR system. Since the feature works by directing callers through series of menu options, ASA can be applied to measure the effectiveness of the menu options.
A well-designed IVR can keep response time down and direct questions to the most equipped agent to handle. A poorly-equipped system will have higher wait times and low targeted response.
Leveraging speech analytics not only helps assess ASA and various performance metrics but can also identify issues of IVR routing and provide additional routing alternatives.
How to reduce call center average wait time
Improving the work quality of a call center requires considerations of multiple things: availability of subscribers, efficiency, quality of service, customer satisfaction, and others. However, of all these considerations, customer satisfaction influences all the things involved.
It is already stated that customers do not like to wait. This means that the average call handling duration is the same as the average time of processing the call. These findings show the length of the complete cycle of responding to a customer's request.
The cycle includes;
The time before calling.
The ringing time.
Talk time.
Conclusion time.
Reducing the call center average wait time is based on the whole cycle. So, it is imperative to pay attention to all its elements. It is recommended that you start by automating the processing of the same questions with IVR.  This will allow customers to get answers in automated mode.
They will not have to connect to operators since they can listen to pre-recorded voice messages and follow the necessary options.
Let's find out the step-by-step procedure of reducing the call center average wait time.
Create and update your knowledge base
When it is about reducing your call center average wait time, your knowledge base is the perfect place to begin with. If you have not created one, it is the section in your website used for logging and posting troubleshooting guides.
Instead of waiting on hold for agents to pick up their calls during emergencies, customers can visit this section for help as an alternative to making a call to the business.
However, if your website already has a knowledge base, it is important to constantly update it as you devise new solutions to other technical problems. As you launch new products and services, your knowledge base needs to be updated to allow your customers to find new solutions.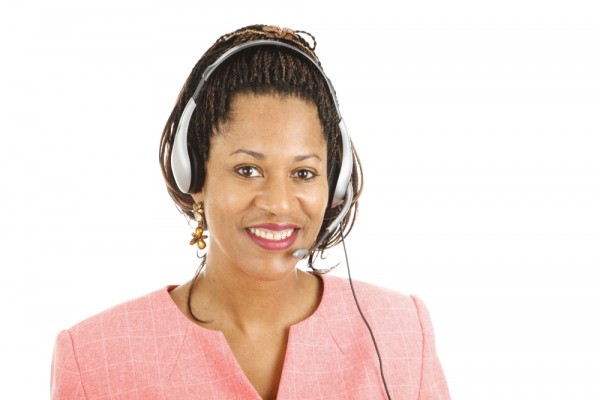 Always encourage your clients to use the knowledge base if you know the solutions to their problems recorded there. This will train them to refer to this section whenever they need help, and the call center takes longer to respond.
Provide alternative customer support mediums
An obvious direct way of reducing call center hold times is to add an alternative support channel to your customer service provision systems. In case you are only offering phone services, consider including live chat or email to your services.
Also, social media can be an affordable and efficient channel for engaging your customers to get their concerns and address them instantly there.
Regardless of the one you choose, ensure they are as excellent as your call center since customers won't see them as a reliable option if they are not at par with other support channels.
You will waste a lot of resources monitoring dormant support avenues while you continue getting the same volume of work if they are deemed effective enough.
Offer a call-back option
Another great way of reducing call hold times altogether is by providing call-back services. Call back options schedule time for agents to call their customers instead of having them wait on hold until an agent is available to pick.
It also enable callers to go about their normal duties knowing that the business will call them back and attend to their concerns. As a business, ensure that this option is assigned to less urgent issues which do not need immediate attention.
Notify customers about expected call surges
Sometimes long call center average wait times are inevitable. For instance, during the busy seasons of your business or around the holidays, you'll obviously experience an increased number of calls than normal days.
In such instances, it is advised that you stay ahead of the customer service surge if you think it will affect your team's performance.
You can send an email through your business newsletter, publish a message on the company's website, or create a recording during hold time informing clients of how long they are going to wait.
You can let them call back later or use other support channels if the wait will be longer than usual instead of waiting hopelessly on the line.
Prioritize specific call center metrics
Though there are several call center metrics you can always use, there are a few specific ones that can help reduce longer call center average wait time. Let's look at them in detail.
This is a call center metric that informs you how frequent are your agents available to respond to calls within the stipulated working hours. Call availability includes the time taken away from their stations during their shifts, and that spent talking to callers.
Focusing on this metric will ensure your agents are held accountable to be available during their schedules and ensure that the call center is adequately staffed in the heights of call hours.
Average Handling Time (AHT)
This metric checks the total time an agent spends to complete a call after connecting to the caller. If this metric is reduced to an average, the total hold times on call also reduces.
This metric records the percentage of calls responded to within a given period of time. Service level is effective because it enables you to set quarterly goals for your team to achieve. It is a direct and clear guideline that can be used to motivate your team.
Implement an Integrated Voice Response system (IVR).
If you have a call center that involves several call transfers or extensions, then you may want to consider adopting the IVR system to eliminate the hassle.
Instead of manually directing a customer to the right specialist or department, an integrated voice response system automatically performs this by providing them with a set of options immediately after the call.
Customers then get to choose a number or an option that best fits their problems and gets connected to the appropriate agent. Not only does this approach reduce long wait times, but it also improves your customer service experience by providing a clear and straight path to solutions.
For instance, if a customer has a technical concern, all they have to do is press a number or a letter, and they are transferred to a technician. This creates a much better experience than getting connected only to be informed that you need to visit a particular place for solutions.
Train your agents to make small talks
Though it might look like a simple strategy to reduce hold times, making small talks like asking about customer's day and weather in their areas is a great way to improve the customer service experience. It shows clients that you care about their wellbeing beyond their support issues.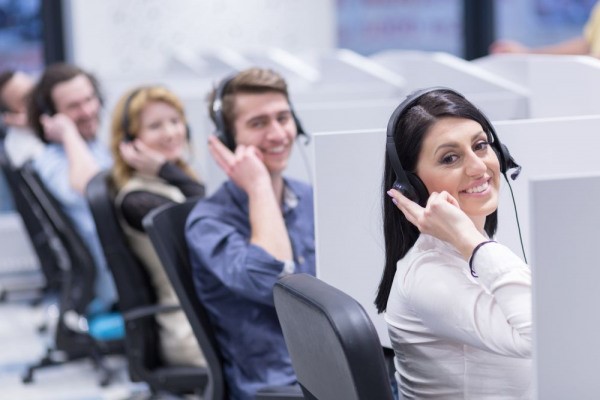 Besides enhancing customer experience, small talks make hold times less boring to the caller and allow them to explain their concerns more soberly.
Consider outsourcing the call center services
If you are handling too much of core business operations, outsourcing your call center may seem ideal. It is relatively affordable and ensures consistency in your support team's performance.
Outsourcing may be an ideal option for growing businesses, but not for a large in-house support system.
Empower your agents with more decision-making authority
A common challenge for most customer service agents is the lack of decision-making authority. Sometimes the call is not usually straightforward, and it is the agent's call to put a client on hold or solve a problem that might not be within their specialty.
In such instances, how the management empowers their staff will make a significant difference in the average speed of answer and service level. If you enable reps to make decisions on their own, they will reduce the time spent on looking for superiors for approvals.
In addition to creating more time, your team will be more competent, and customers receive solutions to their problems faster. Though they make small mistakes along the way, your clients will be happy because their needs are considered a priority.
Conclusion
In the fast-paced business world where customers want solutions immediately, reducing call center average wait time is essential for excellent customer service.
An increased average speed of answers will not only make your business appear competent, but it will also make your customer happy and satisfied. Besides, you will cut on costs, improve productivity and general efficiency.
Therefore, implement these guidelines if you see it fitting to reduce call center hold time. Create and update your knowledge base, offer other support channels, offer call-back options and inform customers of the expected surges.
Also, you need to prioritize some call center metrics, encourage small talks, adopt an IVR system and empower your reps with decision-making authority.
Good luck.