You'll admit customer service is a critical factor to consider before choosing a service brand. However, retaining customers should the utmost responsibility of any business entity.
Nothing annoys than being placed on hold for a long time. Most customers get frustrated and disappointed when they have to put their phones on a loudspeaker waiting for their calls to be received.
Therefore, as a call center, you need to ensure that your customers are not kept waiting for a longer time for your services. Remember, most customers are impatient and only calls looking for fast and satisfactory answers. Therefore, ensure you reduce your call center wait time to prevent most customers from severing their ties with your company.
What is call center wait time?
Is the average time a client/contact take waiting in queue for inbound calls to be answered or for a callback.
In other words, call center wait time is the average time taken by the call service providers to respond to their customers' calls (time to-answer). As a call center, you have the responsibility of keeping your customers happy.
What happens when you make your customers wait?
Reducing the average wait time for your callers is directly proportional to your clients' satisfaction. The lesser time you take to resolve your customers'; needs, the better.
However, when clients realized they are kept waiting for a longer time, they will conclude you don't value them. Of course, they'll get angry and disappointed.
Also, they could;
Spread negativity about your brand
No business would want to have its brand image tarnished. However, when your clients are not satisfied, the chances are high that they would go around talking negatively about your company.
You should be aware that your brand image will have any impact on your customers' behavior. Therefore, any negative image will not work well for your company.
Customers abandon calls
When customers are kept waiting for so long, especially on several occasions, the chances are that they'll abandon the call are sort for other options. The alternatives may be; the customer may sever ties with you and silently sneak away to a competitor who promises exceptional services.
Secondly, the customer may silently stew in frustration, and later, when they feel they're not satisfied, they skip over to alternative services.
What could be the reasons for a longer waiting time in a call center? 
Some common reasons include;
Poor/insufficient staffing
When there is contact center staff reduction, or there are not enough agents standing by to receive or direct calls, there will invariably wait time. Therefore, call centers should ensure they outsource agents to help, especially in peak hours.
Technical problems
Like any other technological center, call centers can sometimes experience technical problems, resulting in delays in responding to customer calls.
Besides, call centers could also experience certain factors that can elongate wait time, such as;
Increase customers needing help
Agents spending more time on specific calls
Inadequate technology, among other factors
Tips to reduces call wait times for your clients' satisfaction
1. Make use of queue callback
What is it?
Queue call back is an application that allows call centers to optimize customers' experience by offering them the opportunity to request a callback.
Instead of keeping callers on hold, queue callback provides an alternative to waiting on hold before agents become available. Besides, it enables the call centers to dial missed calls at a perfect time. It thus ensures a replacement for keeping customers on hold.
Additionally, queue callback facilitates customers' experience since they will carry on with their activities until you call them back. This helps them save their precious time, among other benefits.
2. Offer chat support
As an alternative to calls, you should ensure you provide offer chat such as email, SMS, or live chat from your website. With the advancement in technology, most consumers have come to love using live chat system at the expense of calls.
Therefore, to help reduce call wait time, ensure you can provide a chat support system to your clients. Let them be able to contact you through other means. A chat session can be managed with agents located anywhere so long as they can access the live chat software.
Unlike calls, a chat system would allow you to make multiple chats at the same time. This saves on time hence reducing the time more clients take waiting to be served.
3. Provide self-service options
To reduce much of your customers' wait time, you need to ensure they can handle most of their issues by themselves.
How can you do that?
You need to deploy the use of Interactive voice response (IVR), an automated phone system technology that enables incoming callers to access the information they need through a voice response system.
The system allows them to play pre-recorded messages without necessarily having to speak to any agent.
Besides, it offers menu options via touch-tone keypad selections or speech recognition. The callers only have to select an option provided to have their calls directed to specific for their assistance.
Therefore, ensure you test your IVR so that clients do not get confused or have their calls routed to the wrong specialist, or even misread inputs. Testing will ensure clients' needs get through quickly and to the right department to minimize the time spend waiting for call center agents.
4. Create procedures for predictable requests
You can regularly review basic technical questions asked by your clients and then create a process for guiding clients while still at the Point of Sale (POS) or on the website.
This strategy ensures most customers' questions and issues are answered, reducing the number of calls received. It, therefore, increases clients' satisfaction while improving customer experience.
5. Concentrate on training you agents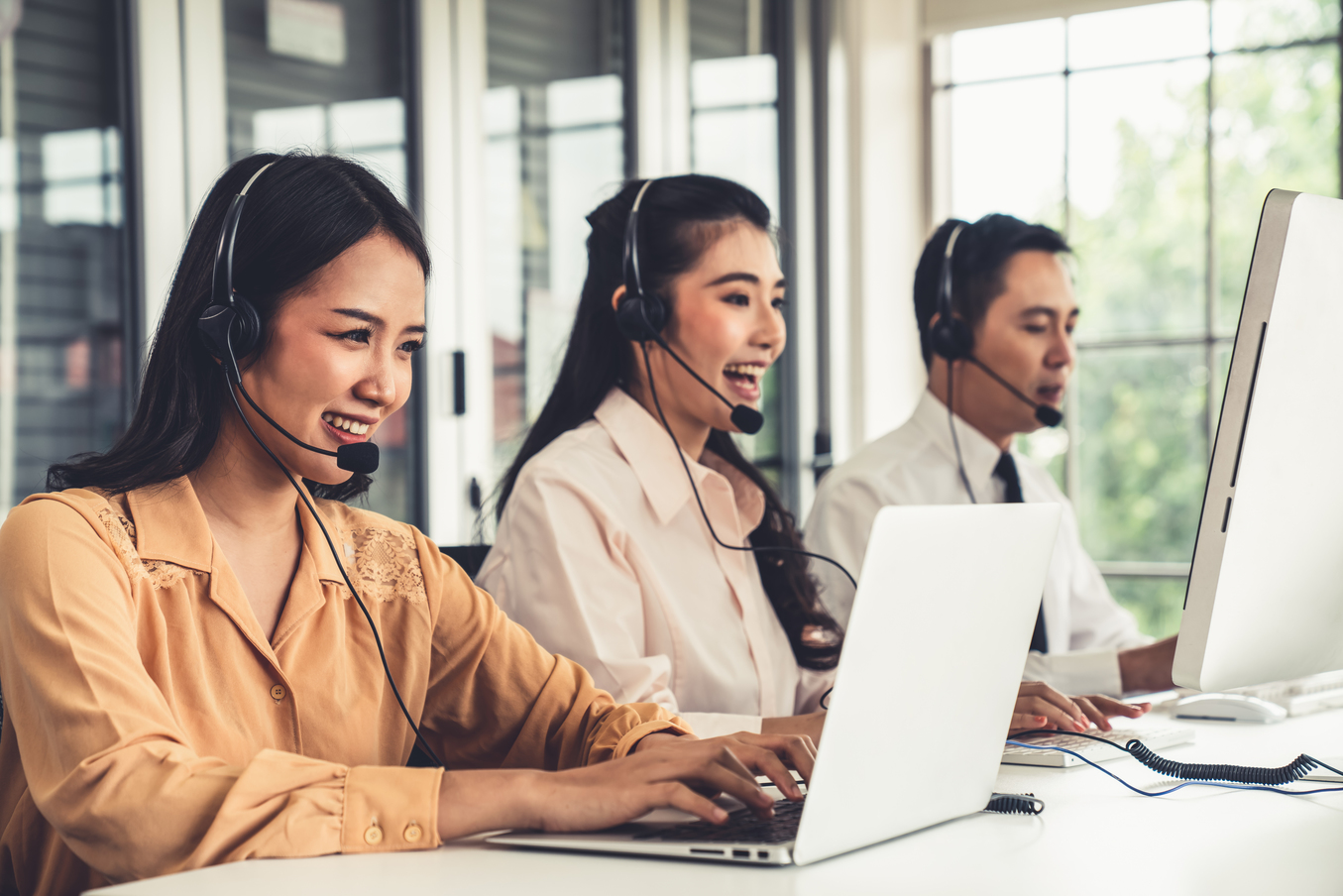 You need to ensure your agents have all it takes to handle your clients. Train them on how to use contact center software and tools. Make them aware that any chat and call need must be answered in the shortest time possible to ensure customers' satisfaction.
The agents should not take forever searching for details or answers to specific problems by the clients. This would leave customers hanging in the queue for long, which means customers would be discontented with your services. Therefore, train your agents to prioritize your customers.
Besides, empower them to monitor their calls to cut down on the overall call times. If they work faster and smarter, they will make a big difference in reducing call center wait times to your customers' satisfaction.
6. Be properly staffed
There could be some situations when you are experiencing large call volumes. But what would happen when there are fewer staffs to respond to the several calls? It means there would be several customers placed on hold.
Therefore, you should ensure you have enough team of agents that can handle your estimated call volume, especially at peak times like holidays. Monitor your call center software to get all the data you need to manage your workforce effectively.
7. Implement overflow queuing
If you have several clients on the call and don't want to keep them waiting, involve them in proactive communication and setting expectations.
How do you achieve that?
Explain to your customers that you're currently involved in a high-level activity and provide an indication of wait time or the option to wait for some time. Besides, you can request a callback or advise them to seek self-help on your website.
Also, you can manage unexpected calls by overflowing calls. You can direct some calls to other queues or record messages and voicemails for external destinations.
8. Invest in Omnichannel tools
For your customers' satisfaction, you need to invest in a customer-centric experience. Ensure you have enough tools to package your routine data, training, and channels into a single interface.
Having real Omnichannel tools or software means your agents will be able to switch between interactions and different channels seamlessly. This will cut down on your customer wait time as the agent will can handle several customers at once.
Conclusion
Any call center's objective should be to have every system and process in place. Customers calling your contact center will be their last option they resort to when they cannot get resolution from other options provided.
However, when your customers call your center for assistance, they should not be kept waiting for a response. You don't need to have clients complain about your services; it isn't good for business. Therefore, ensure you provide your customers with an option that allows them takes very minimal time in a quest for help.
To effectively reduce call center wait time, ensure you make fair use of queue callback, offer chat support, and provide self-service options. Besides, you could create procedures for your customers' predictable requests and ensure you have adequately staffed. Lastly, to ensure your customers' experience, you can implement overflow queuing and invest in Omnichannel tools with properly trained agents.