There is no doubt of increasing demands felt by hospitals to satisfy their patients' needs. Hospitals have to strive to ensure they improve the patient's overall experiences.
One of the major setbacks to achieving patient satisfaction experienced by most hospitals is the influx of patients within a particular time.
Sometimes the hospital gets overwhelmed with patients to be attended to in time. Some are extreme emergencies, while others might be of little need, but all have to get satisfied with the hospital's services. How the hospital handles, their patients can build or destroy their relationships.
To boost patients' satisfaction, hospitals need to find ways of enhancing their patient-hospital relationship. A bad relationship would tarnish the hospital's name.
What is the patient-hospital relationship?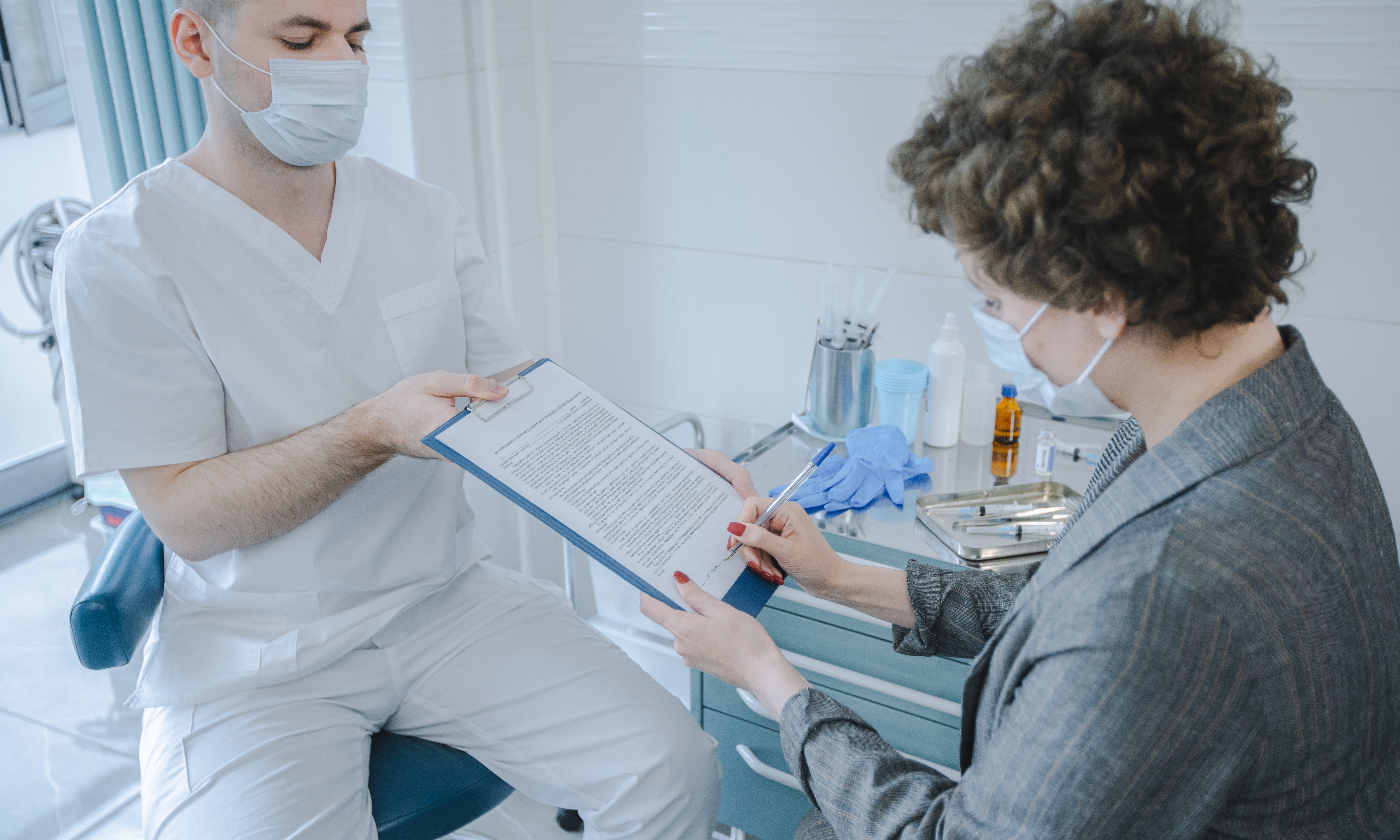 The fundamental goal of any hospital would be to take good care of their patients in improve their care experience. To achieve this, hospitals have to strengthen their communication and manage their time and ways of handling the patients.
However, in most cases, the patient-hospital relationship is hindered by time and resource restraints.
In this regard, therefore.
A patient-hospital relationship is the system design strategy that aims to increase patients' satisfaction. Also known as hospital patient relationship management.
In the best ways, it automates and streamlines the processes involved in satisfying patients and how the hospitals manage their patients once they step into the hospital compound until they are done.
Besides, what time does it take a patient to get served? On most occasions, the relationship is built on the patient's waiting time before they are served. The longer the patient takes, the more they feel less prioritized.
Hospitals need to exercise conscious control over the time they keep their patients waiting. No one wants to be kept waiting.
According to the psychology of waiting time experiences, people often respond irrationally in waiting situations. Moreover, waits of specific lengths would be harder to tolerate. And sometimes waiting seems longer when you don't know the reason for the delay.
When a patient is waiting in the pre-process of treatment, it feels much longer than when they are in the process waits. We'll all agree any occupied time feels shorter than unoccupied time.
Therefore, it is better to say that hospitals need to consider the amount of time they keep their patients waiting for them to maintain a good relationship with their patients. Any bad treatment would result in name-tarnish, which in turn causes a poor patient hospital relationship.
What are some of the ways to enhance patient hospital relationships
Most patients visit hospitals when they are most vulnerable. In such situations, they would only understand any good relationship when served in time and as quickly as possible.
Therefore, hospitals have to engage their patients in different activities not to feel lonely, especially when there is a long line to be served.
This could be done by;
Direct and personal engagement with the patient
Every patient expects personal attention.
But how can the hospital achieve the engagement?
The hospital needs to train its casual workers and nursing staff to be involved. For instance, to greet or warmly welcome their patient. Also, to courteously attend to them.
In taking the patients' names, the physicians need to use their names while interacting with them. Besides, the need to make their patients feel special and cared for.
They are to make direct contact with patients while reassuring them with kind gestures. When the patients feel engaged, they would be a little patient even if the process seems longer, unlike when no one seems to care for them.
The moment-to-moment conversations and constant connection with the patients make them feel they are a priority. This boosts their relationship with the hospital. More so, when they are listened to, they feel the hospital wants to address their problems.
 Streamline the hospital workflow and departmental coordination
Most patients are always anxious, and they want to be served immediately. Therefore, they would like the hospital to hold them hostages or escalate their stay. Besides, no one like to be left running in between departments before they get treated.
In this regard, therefore, hospitals should ensure they arrange for smooth and seamless coordination between departments.
How?
The hospital can redesign its layout to place all the associated departments in one area. This would save their patients time of having to move long distances for specific services.
Improve the hospital environment
No one wants to stay long in a dirty and stuffy place. Patients need to feel comfortable from the air they breathe to where they sit or are served. Therefore, hospital management has to ensure the premises are tidy.
A clean environment provides a sense of relief and prevents healthcare-associated infections. Besides, it gives reassurance to the patients.
Hospitals must also ensure they operate at a lower noise level and provide a sterile and more hygienic environment. However, it would be better if the sanitized environment did not always remind the patients of the "drugs and medicine."
Ensure quick resolution of complaints
Knowing how to handle complaints is critical for hospital professional growth. However, handling complaints of patients may sometimes prove complicated or hard to navigate.
Patients would feel unsatisfied when their woes are not heard. Also, when they think they are not served as per their level of expectations. Therefore, hospitals should install ways in which they can instantly address and solve their patients' problems.
But how can they do this?
Hospitals can allocate a separate grievance addressable officer which is to ensure an effective complaint handling system.
The complaint handling system must;
Ensures that patients' issues are addressed adequately and timely
Also, it should enable continuous service improvement to the hospital patients.
When these are done, the patient-hospital relationship would be maintained, and most probably, the patients would feel cared for.
Besides, when the hospital needs to ensure patient satisfaction, they have to obtain feedback from patients, staff, and any service provider within the hospital premises. This helps in planning and advancing their service provision to patients and stakeholders involved.
 Equip the hospital with the latest state of art facilities
Every person wants the best in everything. So are the patients' expectations. Therefore, it's the hospital's responsibility to ensure that they provide or equip the hospital with the latest upgrade diagnostic and therapeutic facilities.
The hospital must ensure they purchase the latest state-of-art service equipment to reduce time spent by patients' especially when they have to wait for several hours to be served.
And to enable the effective use of the equipment, the hospital must ensure that they train most of its employees on how to handle the different equipment. This would help reduce the specialist waiting time.
Moreover, the hospital should ensure they provide logistic support to their patients.
How?
They need to deploy technology to boost or enhance their patient appointment scheduling, furnishing scan reports on mobile and email, among others.
What are some of the hospital time management tips to reduce patients waiting time?
Gathering patient information before their scheduled appointment
Also known as pepping. Hospitals should ensure they gather all the patient information before the patient is within the premises.
How?
Patients should be asked to fill out and send all their information prior. This would ensure they reduce the time taken in writing their details while others wait. There is no doubt data, and paperwork collection takes time.
Therefore, the hospital should ensure before the patient is served, their referrals and records are ready and waiting when the patient arrives. When this is done, the delay in checking in will be reduced.
Create the policy of no-shows and late arrivals
Hospitals need to have a policy that they work on and stick to it. For instance, make a rule that governs any late show up for appointments.
Whenever a patient shows up late for an appointment, the hospital would have to cut into some other activities' time. This might cause delays in some areas of management.
Therefore, the management should ensure they create a time limit for arrivals. In case of any late arrival, you need to reschedule the appointment.
You can also put some charges for any repeat offenders. By these, patients would be time conscious, which in turn enhances hospital time management.
Delegate documentation of patients' data
Instead of the doctors taking the patients' details, the hospital should train some other staff to take patients' information.
This ensures that doctors do not take much of their time gathering details like managing prescriptions or test orders. But instead are free to take quality time with the patient. The quality time spent will surely build a patient-hospital relationship.
Adopt technology in the hospital functions
Technology has continued to amaze in almost all human life areas, and hospitals are no exception. Any delay in the clinical workflow and increased patient wait time is a discussion of the past. Most hospitals are adopting new technology to help them run their activities.
They have adopted new advancements like the;
Electronic Health Record (EHR)
What is EHR?
This is an electronic version of patients' paper charts or medical history maintained by the provider over time. Also known as the Electronic Medical Record (EMR)
In other words, is a real-time patient-centered records unit that makes patients' information instantly and securely available.
It includes all the critical clinical relevant patients' data such as demographics, problems, medications, vital signs and symptoms, and laboratory and immunization reports. Also included is a column for the medical history of the patients.
How can EHR help reduce patients' wait time?
One significant achievement a hospital would have is to ensure their clients are satisfied and that EHR provides the satisfaction needed. It enables communication flow between the patients and the hospital.
The patients do not have to move to the hospital for any inquiries about any treatment or procedures. However, they have a column where they are allowed to post their questions and concerns.
Besides, patients can access the clinical protocols and guidelines, among other benefits that come with EHR.
Mobile queuing and virtual queue management
Excessive queuing is one of the significant dissatisfying factors for patients. For hospitals to effectively and efficiently run their operations, they need to deploy mobile queue solutions.
How will it help manage patient wait time?
Mobile queuing enables customers with smartphones to access a queuing ticket and remotely be in line as they continue their activities and monitor the line via their phones.
Patients will be able to view the real-time queue information to keep track of their turn.
Other benefits that come with virtual queue management include;
Provides online check-in services-patients would not have to follow any paperwork procedures that would consume time.
Ensures online bookings- it allows patients to book appointments with the hospital's specialist online. This ensures patients avoid unscheduled walk-ins hence reducing waiting time.
Enhances messaging services-mobile queue enables the hospital to keep their patients informed of any booking updates and appointment reminders all through the patient-hospital journey.
Ensures online patient-hospital feedback. After any, a visiting patient has the chance to give input to the hospital services. This enables the hospital to know when patients are not satisfied to adjust to enhance a better relationship.
In summary, virtual queue management ensures that the hospital can;
Manage their patient workflow to reduce wait time
Improve resource allocation, reducing staff stress level of handling many patients
Minimize the risk of hospital virus spread in case of any infection within the facility
Helps the hospital in managing social distance for queuing patients.
 Use of patient management software
Patient management software is a tool that allows hospitals to automate repetitive administrative tasks like scheduling appointments managing the allocation of hospital resources, and sending reminders, among others.
How do they help manage patient wait time?
They can integrate appointment history, patient details, diagnoses, billing records, and prescriptions. The hospital does not have to take much time writing details, booking appointments, and explaining diagnoses to specific individuals. All information is provided to the patients on the software.
Patient management software also;
Welcome patients to hospitals and allow them to sign in
Do screen identifications and complete forms before appointments-this reduces time spent in the waiting room and time in data entry.
Keep medical records to allow easier accessibility, including via mobile phones.
Links practices and medical offices to patient records to not move from different departments explaining their situations.
Allows conversations between the hospital physicians and the patients, which ensures patients' are well answered to their satisfaction.
Ensures the records of the patients' encounters are kept so that the patient and the hospital are able to refer to their last conversations or appointments.
They can also notify the hospital of the patient's arrival to reduce patient wait time, hence helping in quicker patient service and boosting the patient-hospital relationship.
The hospital can send follow-up health information or advice on what the physician had told the patient to do through the software. This actively increases patient participation in their health.
What are some of the patient management software that helps reduce wait time?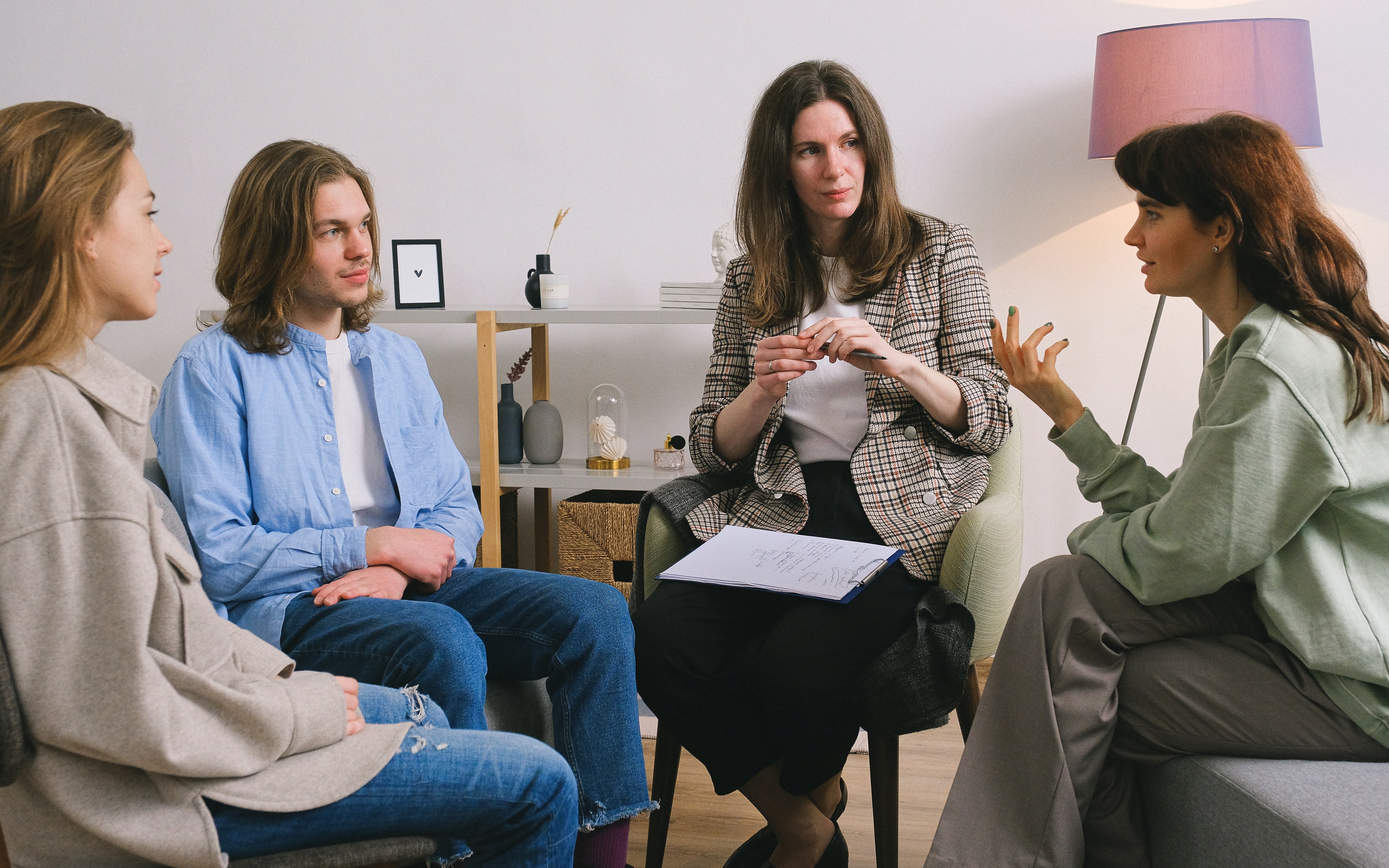 Medical billing software
It is software that, when used, hospitals will be able to keep track of all their patient accounting records. Included are all their invoices, payments, and any financial operations done by the patient.
Besides, it provides an online payment solution, which means patients are no longer expected to go queue at the hospital's accounts. This process consumes much of the patient time. It also helps the hospital reduce the day of patients on the premises.
There are several medical billing software that hospitals could choose from to help manage their billing processes.
 Appointment booking software
This software helps the hospitals in managing their scheduling systems online. There features a patient panel that allows individuals to check with the hospital to schedule appointments through a website or an app (online self-scheduling).
In most situations, it has an email notification system with an automatic reminder for the hospital doctors and patients about any upcoming appointments.
Additionally, the appointment software provides the chance to book and reschedule appointments or register for services on the patient's own time.
G-suite, appointment plus, calendly, simply book, and acuity schedule is but a few software among the top appointment booking software.
Personal health record software (PHR)
Unlike in situations where patients have to move to hospitals for check-ups, sometimes there is a crowd waiting. The hospitals could link their patient record software to hospitals' primary data servers.
The software helps in monitoring diseases. The patients can maintain their medical information in an electronic format.
Previously hospitals had to issue books for patients to write their medical history. However, with time these books pile up, and it consumes much time having to go through several files looking for one medical record.
With advancements in technology, hospitals are saved from the time-consuming processes involved when patients visit the hospital.  The use of PHR has ensured patients can store their previous medical history, like the symptoms, test results, and any reports of the past medical treatment.
The software can also support the patients towards recovery and alert the hospital medical staff on the patients' conditions. When the patient's state is worsening or when any symptom appears, the hospital would be aware. This system helps the patients know their requirements anywhere and anytime.
E-prescribing software
E-prescribing involves the process where a hospital electronically generates and send prescription order.
The doctors and other hospital practitioners can transmit electronic prescriptions to the pharmacy direct. They don't necessarily have to send their patients to queue for drug or medicine collections.
The software will also help the hospital to track, renew, or cancel prescriptions online.
Key strategies to help hospitals cut the patient wait time
As a summary of time management tips to help manage the patient-hospital relationship, should try the following key strategies;
Revamping the front line scheduling process
When scheduling surgeries or non-threatening procedures, hospitals need to take supply and demand into account. Let the patients be scheduled for the procedures when the hospital is less likely to have a spike in the number of patients. This is possible if you have wait times management software.
Incorporate their patients' preferences
When you are scheduling as a hospital, you need to focus on your patient's needs. Therefore, reach the patients and find out the changes that would best suit their plans.
Provide alternative methods of care service delivery
For hospitals to ease the burden of extreme wait times, they can provide treatment in various ways. For instance, e-prescribing software or telemedicine would be a great way to reduce wait times resulting from a queue to pick up medicine from the pharmacy.
Moreover, the hospital can partner with other healthcare clinics to provide alternative services. This ensures the waiting time to be served is lowered and the relationship is upheld.
Conclusion
When patients are kept waiting for more extended hours, they get irritated, and their satisfaction scores in the hospital drop. Wait time impacts how patients view the level of care from a hospital. In other words, most patients use the length of their waiting as a parameter for measuring the level of satisfaction and care received.
Therefore, for hospitals to ensure their patient-hospital relationship and their patients' satisfaction is maintained, it is crucial to reduce the waiting times. They can majorly do this by providing streamlined documentation coordination and workflow and an improved hospital environment with a comfortable waiting base.
Also, gather patient information before the scheduled appointments and delegate patient data to other trained staff. The hospital can also adopt technology to help them in hospital-patient management.