Customers have several expectations when interacting with every business. Getting high-quality goods and services, fair pricing, personalized interactions, and boosted or connected experiences across different channels. Even better, customers want to get quick services from their providers.
They expect to have their concerns, needs, or complaints handled within a shorter duration. With high expectations, most customers would be willing to abandon their relationship with a business. That is if they feel you aren't meeting the expectations within the appropriate time. Or when they experience a longer wait time.
But what's the appropriate time to respond to your customers? Easy, this article digs into how you can measure and reduce time to resolution to ensure satisfied customers.
Understanding Time to Resolution
Most customers get frustrated when they are kept waiting for more extended periods. Some would start thinking that the business is not concerned about the needs. Therefore, it's the responsibility of the business customers' service team to ensure they promptly respond or solve their customers' needs. And that calls for one significant thing: reducing time to resolution.
So, what's time to resolutions?
Also known as the Mean Time To Resolution (MTTP) – Time to resolution is the average time customer agents take to resolve their customer's needs and expectations.
In other words, it's the amount of time between when customers interact with the business about a specific concern and when their problems are deemed "resolved."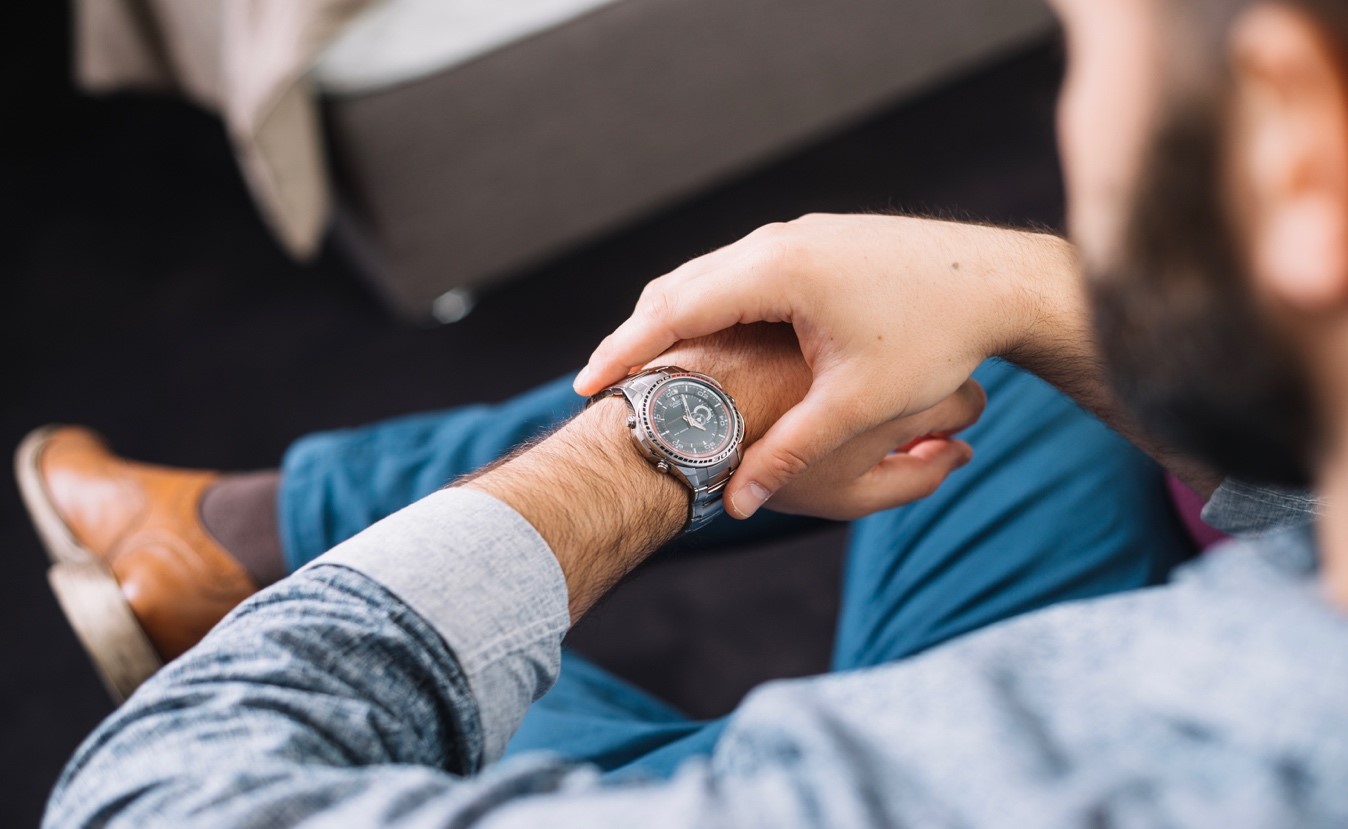 Undoubtedly, customers can have several and different concerns that sometimes prove hard to address in a short while. However, to have happy, loyal, and continuous customers, the business has to reduce the amount of time they take to solve their needs.
In meeting your customer's expectations, you must:
Understand/know your customers- You can do this by conducting thorough customer research. Know who your customers are, their gender, age, and location
Understand your customers 'needs– find out want your customers want or different interests and why they want those items and services. Also, consider knowing the frequency and urgency of the purchases.
It's now time to meet their needs– so tailor our level of goods and services to meet the status of their expectations. Going beyond their expectations will sure improve their satisfaction. One of the most significant ways of meeting your customers' needs is through a quick response or faster resolution time. But, how do you the exact amount you should take to respond to your customers' expectations?
Measuring customer time to resolution
If you want to analyze the overall time you take to resolve your customer's needs, then take the sum of time to resolution, then divide it by the total number of concerns/cases you have resolved during that particular time.
Average time to resolution
So, how can you minimize your resolution times?
Steps to reducing Resolution Time
A faster response or solution to customers' concerns is one of the topmost worthy goals every business should strive to achieve. The good news there are several ways through which you can approach resolution time. Deploy the following guides;
Find ways to minimize waiting time
It's no secret, but no customer wants to be kept waiting. So it would help if you strived to reduce the amount of time you take to solve their concerns. To effectively save time, you must first find out some of the reasons for slow or delayed resolutions.
Here are some of the ways you can use to reduce your customer wait time:
     Prevent late assignment of customer tickets
There are times when customers have pressing issues that need urgent consideration. But, if the business has no one standing to help solve their concerns, they get frustrated and angry with the company.
So to ensure you minimize their wait time, ensure you prevent any late ticket assignments. You can do that by providing that every entering ticket immediately gets assigned to a specific agent to handle. Even better, you deploy an auto-assignment algorithm to help assign concerns depending on their work timings, urgency, or priority.
     Keep track of your customers' concerns and responses
There are some situations where your customers may respond to a question from your agent. But, the agent may not realize the weight or urgency of the query, hence leaving the concern pending.
So, deploy adequate service desk support involving live chat systems that would help provide real-time notifications for every ticket action.
Another factor that can increase wait time is delayed response from the customers themselves. For instance, a customer asks for help then goes missing sometimes. To solve this, deploy a service level agreement to help follow up with customers and understand if they still need assistance.
Automate Repetitive Business Actions
Automation is one of the significant ways to ensure you take less time responding to your customers' issues. Besides, it would be time-consuming to repeat the same procedure of working out a problem for different customers. Therefore, automate the most common actions that solve your customers problems.
Here are some of the ticket actions you can automate to help free up your staff's time for handling other pressing concerns.
Assigning and sending tickets updates
Escalating un-responded emails and tickets
Also, automate parsing emails.
And automate notifications.
Offer Self-service Options
Nothing feels good to customers than being able to solve their concerns by themselves. Furthermore, it can be difficult for your customer service agents to handle or fix every problem. Some may even be repeated. But it would save you a lot of time if your customer could solve most of their concerns without consulting you.
So, please automate the entire customer service to encourage your customer to find solutions on their own. Here are some self-service tools you can deploy to help your customers solve their issues without having to call or contact you.
Chatbot- they can provide faster answers to your customers, thus reducing the number of tickets per day.
Ensure knowledge-based customers- create on-premise knowledgeable customers by developing explanations or guides to different topics or shared concerns. If customers can find most of the information they need with a simple request on a button press, your customer agents would focus on some pressing issues.
Deploy canned actions or responses
There are situations where your customer agents receive repetitive tickets. But, instead of writing the same replies over and over, you can deploy canned responses.
Canned responses are predetermined messages that your agents can send to address different customer messages. So, instead of creating a new response, they'll have a template that would help send a click reply without typing messages.
By sending canned responses, your customer service agents would cut on the time taken to solve customer issues. And whenever a customer submits a question that could do with a specific ticket template, the agents would only have to select a response from the list of the managed canned responses.
Now, why does time resolution matter?
Here are some of the importance of time to resolution 
The time amount of time you take to answer your customers' concerns directly correlates to their satisfaction. The longer you take, the higher the risks of losing customers. How's that? If the business takes longer to reply to customers' needs, some would feel that you're not concerned or not interested in helping them. But what does that mean to your business?
The customer may write worse reviews about your business, tarnishing your brand. Worst is, you may lose the customer to other competitors as dissatisfied customers would always run to other domains for a better customer support team. A team that can solve their concerns within the shortest time possible.
The business also stands to know more about its customers' needs. For instance, from the concerns, the company would identify some of the recurring needs, problems, or concerns their customers have concerning a particular product or service. This would help them make clarifications or provide a faster way forward, thus ensuring effective customer service.
Also, depending on the customer's expectations or problems, a business may want to invest in new systems and hire new staff. Or even offer practical employee customer service training that would ensure boosted customer satisfaction.
Some of the benefits of having a shorter resolution time include:
Improved customer satisfaction rate or scores
Increases customer trust in your company's services
Increases your staff's job satisfaction rates
Ensure more personal customer interactions
Conclusion
You don't want to keep your customers waiting for long before you can solve their concerns. Besides, taking such time to resolve their issues only makes things worse. Customers may even feel you're not concerned or interested in them.
So to reduce resolution time, you need to practice effective customer service. And you only achieve that through automating any repetitive business actions, minimizing wait time, providing self-service options, and deploying the use of canned responses. With these actions, a business would be able to improve their customer satisfaction score and increase customer trust, which may, in turn, leads to loyal and repeated customers.