Eating out is common for most people since it allows them to get out of the kitchen, enjoy some good cuisine, and spend time with family. However, before enjoying a nice meal, you must first get past the host.
When visitors arrive at a restaurant, the first person they encounter is the host. The host is responsible for greeting the customer, informing them when their table may be available, and taking them to their tables or waiting room.
The person with the clipboard may appear to be nothing more than a stumbling block between you and a full tummy, but their work is far more intricate than you know. Service with a smile is the norm, but have you ever wondered what lies behind those smiles?
In this piece, we'll look at some of the fifteen things hostesses wish they could tell their guests and some restaurant hosting tips. But first, let's go over some restaurant hosting fundamentals.
What are restaurant hosting tips to be an excellent host?
As a host, you serve as the restaurant's first and last face to the public. As a result, you must always remain vigilant, focused, and efficient. Here are some restaurant hosting tips that you may use to get an edge:
Maintaining order
To keep organized, make sure you have all of the things you need before your shift begins. Ensure your host stand has enough pens and highlighters, seating maps, and paper for taking notes.
Check with your servers to see if there are any issues. The most accessible approach to finding out what your servers can manage is to speak with them since you are on the same team.
You may also stay organized by strolling the floor and keeping track of the table. During a busy evening shift, losing sight of who has already departed is easy. In such a scenario, walk the floor with your seating chart in hand, looking for any tables designated as seated but genuinely free.
Greeting visitors
Greeting your guest is an essential restaurant hosting tips. You are the restaurant's first chance to create an impression, so be vigilant whenever new visitors come. Warmly greet them, address them by name if they are frequent customers, and inform them if they will have to wait to determine whether to make other dinner reservations.
Maintain your cool even if the restaurant becomes frantic, especially during the dinner rush. It is difficult to remain calm and controlled during the dinner rush, but the entire restaurant may become unorganized if you become agitated.
If visitors wish to make a reservation by phone before arrival, you must respond immediately and adequately as the host.
Seating your customers
Proper seating of your customers is one of the restaurant hosting tips. Start introducing your visitors to their table by walking slightly ahead of them towards the table. It would be best to ask whether they feel comfortable sitting at the table.
In circumstances when visitors have to wait a long time to be seated, offer a heartfelt apology as you escort them to their table. You can get permission from management if you wish to provide them with a complimentary drink or an appetizer as a gesture.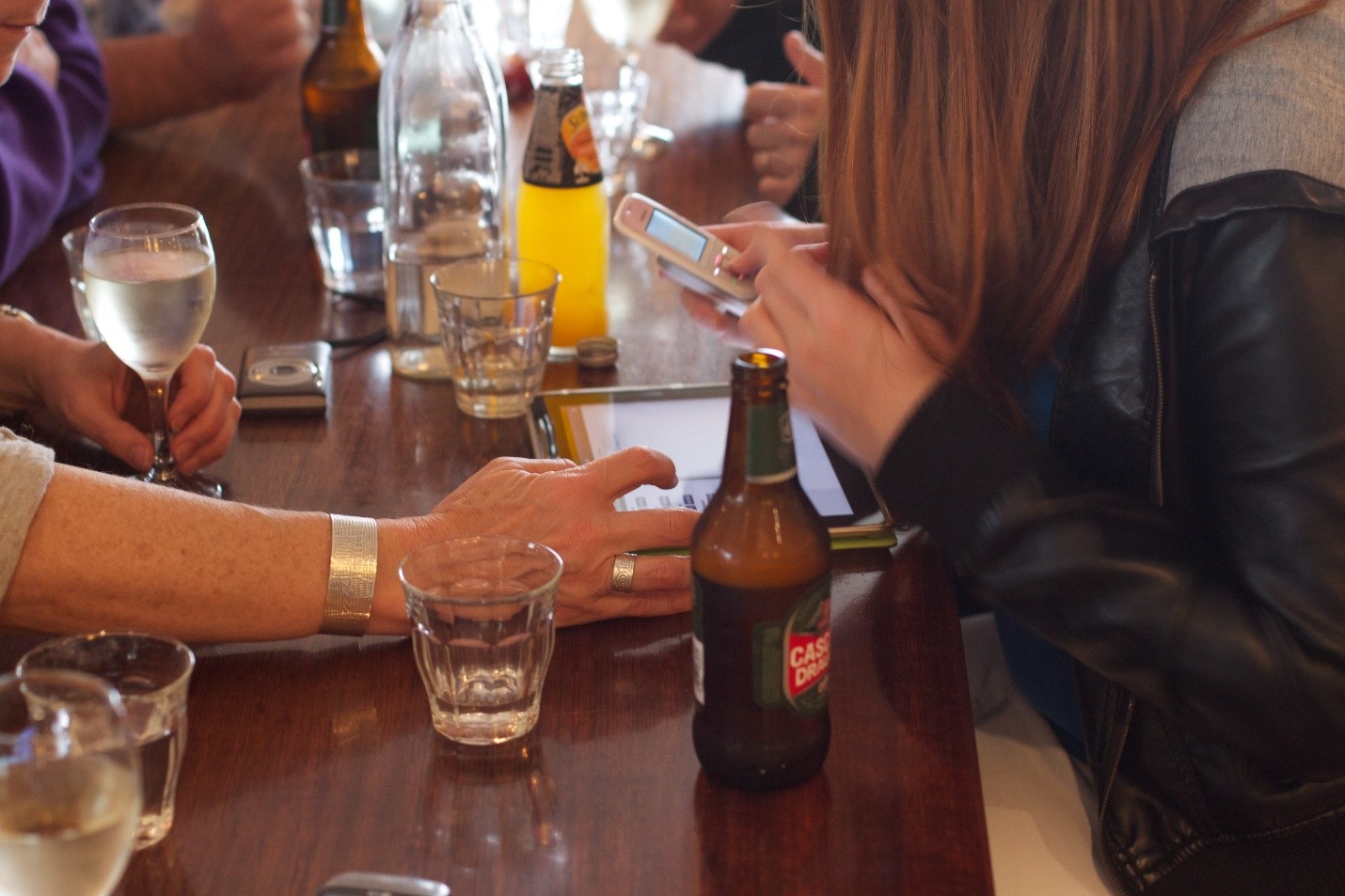 Author credit: By cogdogblog – https://www.flickr.com/photos/cogdog/6471623593/, CC BY 2.0, https://commons.wikimedia.org/w/index.php?curid=57012797
While seating your visitors, rotating your station may be a wise move. If it is dinner, it will assist you in making sure all of your servers may earn money for the evening. Station rotation will also help prevent your servers from overworking by obtaining many tables simultaneously.
Furthermore, you never want to through the menu down on the table, as this seems rude and dismissive. Instead, carefully lay a menu and silverware at each place setting and ensure your guests are seated before leaving the table.
What are the ideal qualities of a restaurant host?
Having a knowledgeable and experienced host is one of the restaurant hosting tips and benefits at large. The people who can complete their responsibilities successfully and excel in their jobs. A competent host should have the majority of the following skills and traits:
Organizing abilities
Being organized is an essential restaurant hosting tips; thus, a superb host should be very organized. Maintaining constant concentration is necessary to ensure that the kitchen, bar, and server employees, as well as the equipment, are in good working order.
Additionally, they ensure that visitors are well-served and that tables are immediately cleared. You must be highly organized and diligent to be your restaurant's most acceptable host or hostess.
Being Proactive
Good hosts should be able to predict a customer's response or what could happen next and take steps to improve the situation. A good host or hostess does the right thing without waiting to be told.
They can quickly identify tasks that need to be completed and either complete them themselves or delegate them to the appropriate parties.
Excellent listening skills
A good host should have excellent listening skills. Speaking is a critical skill, but it's more crucial to be able to listen carefully to visitors. This enables you to comprehend clients' queries without asking them to repeat themselves.
Friendliness and accommodating
When people enter a restaurant or attend an event, the hosts are frequently the first people they interact with. As a result, they ought to be outgoing. A skilled host should be able to make visitors feel welcome and significant.
Well-spoken
A competent host or hostess should be fluent in the language used to provide their services and any appropriate local dialects. Most importantly, they should speak clearly and loudly because specific clients may not appreciate muttering.
Personable
Being personable is one of the restaurant hosting tips when it comes to choosing the right host for your restaurant. Being a successful host requires a good look. While being amiable is a plus, a host should possess attractiveness and intelligence.
Compassionate
You need to be able to empathize with people's feelings to be a successful host or hostess. This enables you to recognize when your visitors are anxious. Some visitors might also find it helpful to talk them out of their concerns at this stage. However, you must act politely and restrain your curiosity.
Team player
Good hosts should have outstanding interpersonal skills and be welcoming to visitors. They should maintain good contact with coworkers and possess a sense of teamwork. When there are many orders, they should help other personnel like servers and bartenders.
Intelligence and perceptiveness
Guests expect the hosts to consistently display a high level of situational awareness and intelligence. They hope the host remains informed of everything happening at the restaurant or event. Reservations and orders are something they ought to be aware of.
Skills in multitasking
The capacity to multitask is one of the restaurant hosting tips. Customers may occasionally ask the host to do additional duties, including serving visitors and cleaning tables. To be the most exemplary host around, you must have the capacity to attend to several people at once. Therefore, the ability to multitask is a necessity.
Patience and calmness
Another crucial trait a host has to possess is composure. It takes a lot of poise and patience to deal with some guests since they are furious and quite bothersome.
Confident
Competent hosts must have a strong sense of self-assurance. They must be able to communicate effectively to customers about the advantages of visiting the restaurant and the services it offers. Most significantly, they should have high confidence in their skills.
Composure
Next to exuding confidence, being able to maintain composure is probably the second most crucial aspect of a great host. A good host can keep his cool even when the going gets tough. It's a balancing act that not everyone can manage, which makes picking a host crucial.
What are the dining tips for servers in restaurants?
Having a qualified and competent staff of waiters is one of the restaurant hosting tips for success. It may be mentally and physically challenging to serve as a host since it requires continual awareness and attentiveness.
But everything functions well because of an incredible staff of knowledgeable waiters. Here are some of dining tips for servers so that you don't feel overworked throughout your hosting shift.
Being polite
In a restaurant, the waiter has the power to decide how you will interact with your customers. A warm welcome goes a long way to let visitors know they will enjoy their meal. You are required to be courteous when dealing with clients, assisting them with menu selection if necessary.
Being knowledgeable
As a server, you must always be aware of menu items, especially items that may trigger food allergies. The majority of fine dining establishments mandate food allergy training for their employees. It's crucial to spend time outside your shift researching the restaurant and cuisine.
Patience
As a waitperson, you are in command of your customers from the moment they enter since you are assigned tables to serve. If there are several tables at once, this does not indicate that you should hurry the clients. After a few minutes, you might inquire whether they need assistance or are prepared to place an order.
Responsiveness
Being responsive entails being available to your clients' needs. For instance, your responsibility as a fine dining server is to refill an empty glass and collect soiled serving pieces. But avoid hovering over your visitors' tables since it is invasive.
Being efficient
Being effective implies performing your tasks correctly instead of merely quickly, from setting up the table to promptly delivering the menu, food, beverages, and, finally, the bill. Being effective will go a long way toward obtaining customer suggestions.
Be tactful
Avoid speaking to coworkers aloud near customers and eating or drinking in plain sight of them. Don't discuss coworkers or guests in front of other guests; this may lead to chaos or guest complaints, especially if the discussion involves them.
Be attentive without being overbearing
One of the dining tips for servers is to keep an eye on the dining area at all times to determine whether a client needs assistance or an additional meal, even if they are not at your table.
What does the host training manual entail?
One of the restaurant hosting tips is to train the host personnel. We'll assist you in comprehending the many facets of restaurant hosting and how to instruct your team in providing first-rate service.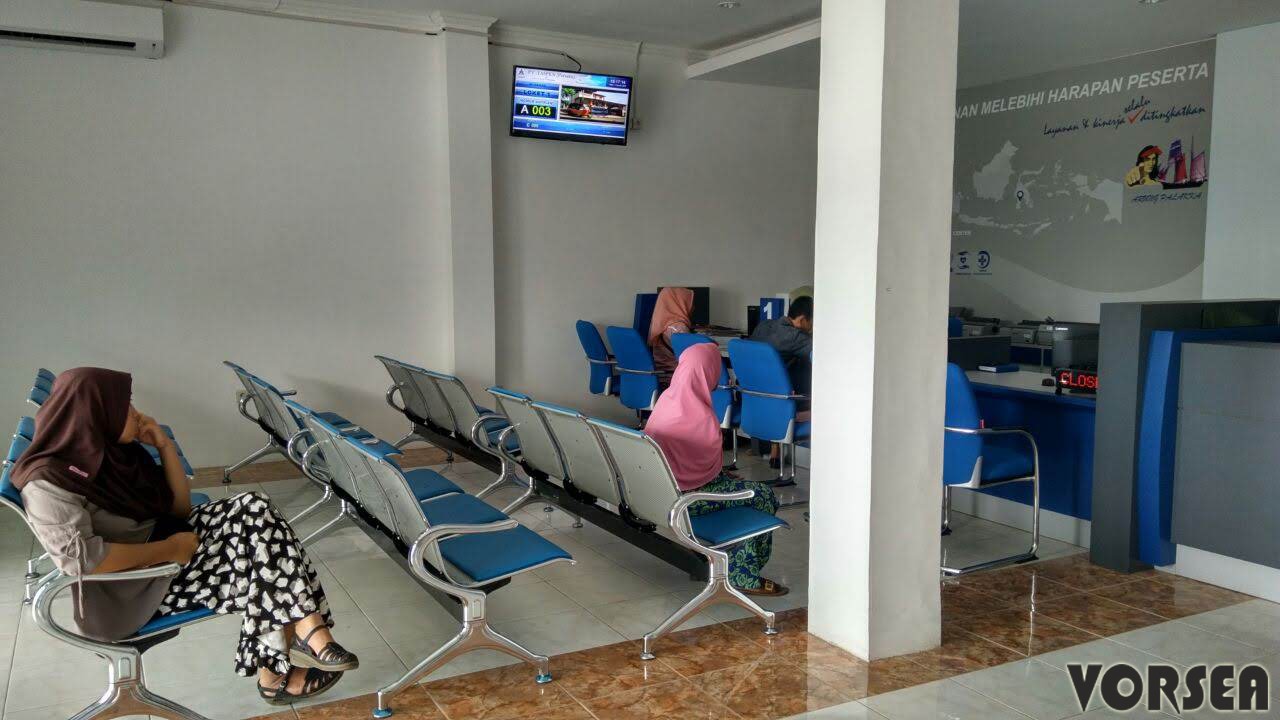 Author credit: By Mesin Antrian Vorsea – Own work, CC BY-SA 4.0, https://commons.wikimedia.org/w/index.php?curid=102088441 
Reservations
Making bookings is more challenging than you may imagine, and your instruct your host team on how to take bookings properly. If they have to accept bookings over the phone, they should record details like the time and day, how many people will be attending, any dietary needs, and contact information.
Controlling wait times
One group of visitors would arrive in an ideal environment at a time, but this is not the case at a crowded restaurant. Training should cover topics like how to cope with overworked personnel and handle guest pagers efficiently.
Greeting guests
Never undervalue the importance of welcoming your clients because your host's lousy polite remark might affect a guest's initial impression. As one of the essential restaurants hosting tips, you must include greeting as a program during training.
What are some of the 15 things hosts wish they could tell their customers?
When running a restaurant, restaurant hostesses are in charge of a lot. They have many thoughts, but that doesn't mean they'll always express them. They want to be anonymous, but here's what they want you to know:
Don't seat yourself
You'd be astonished at how many people ignore the ", please wait to be seated" notice. Be patient and wait for the host to bring you to a table if there is one.
You are not permitted to sit at any unoccupied table
There might be a reason why a whole part of the restaurant is empty. But you can't just sit there and do nothing. Seating craziness is a delicate art that few individuals who aren't hostesses comprehend.
A large group might make a reservation in 30 minutes, and the tables are already reserved. Hostesses must plan the seating arrangements such that servers have an equal proportion of the tables.
They are not magicians capable of precisely controlling the wait time
For instance, when you arrive at the restaurant, the host informs you that there is a one-hour wait for a table, which is only an estimate, not a fixed figure. You have to know many things influence when a table will be available.
Factors such as how many people are in line ahead of you and how long it takes other diners to finish their meals will determine when the table will be available. The host does not influence any of it.
 Hovering is inconvenient
Step away from the hostess stand once you've reserved a table. Hovering at the podium or asking the presenter for an update on the wait time are both unpleasant. Worse, your efforts to stand out may backfire.
Many clients believe that by being demanding and sometimes abusive to the host, they would receive things more quickly, but this is untrue. They will always get the hostess frustrated.
Many do not receive tips
Not only is your host's job more complicated than you think, but there's a high possibility they're not getting paid. Although many restaurants ask servers to split a percentage of their tips with other employees who assist them with their responsibilities, hosts are exceptional.
They do a lot more than you imagine
The host's role is more than just greeting customers and directing them to their seats. Depending on where they work, they may be responsible for much more, such as explaining meal specials and changing tables.
Hosting takes a lot of work, especially when the manager is busy. On occasion, you may have to table touch and put together a to-go order, which may not seem like a no big deal but is more work than most clients realize.
Greasing hands may work miracles
Giving the hostess a little cash to acquire a more excellent table isn't something that happens in movies. That money encourages the host and will certainly help you get a more excellent table. And you'll receive your preferred place every time you return.
If you appear to be a nuisance, you will be assigned a terrible server
Wrong customers and nasty staff belong together, according to some restaurant owners. If a server irritates the host, he may assign him to a less attractive table of customers.
Your bad table is not an accident
Sometimes bad luck places you at a lousy table. But there's usually a reason you're sitting next to the lavatory or behind a table of screaming children: you were disrespectful to the hostess, and she's punishing you.
No-shows are detrimental to the establishment
Don't forget to cancel your dinner reservation if your plans for the evening change. Suppose a host anticipates that a party of four with a reservation will not arrive. In that case, they can give your table to another group, which equals more money for the restaurant, especially if you're part of a large group.
 If you want a certain table, request in advance
It's crucial to contact the host before you arrive or make reservations if you want a special or a specific table at the restaurant, whether it's in a booth, on the patio with a view of the water, or near the window.
They might be able to accommodate you if you give them enough notice. However, if you demand a new table while the host sits you, you will make life much more difficult for the host and servers. They may not even be able to transfer tables at all.
They place a premium on civility
As with most things, a little compassion goes a long way. Being courteous to the host improves the day and enhances your chances of having a positive encounter. For example, if a host greets you, return the greeting.
They are not present to take your orders
The host does not host your server. When you sit down, don't try to place your order with the host until she directly asks what you want to eat or drink. Wait for your server to arrive instead.
Making up a reservation number is a major no-no
If you want to turn a restaurant host agitated, make a reservation for six people and then show up with eight or more.
Although you may believe that adding a few more seats isn't a huge problem, the restaurant doesn't. Adding seats is more complex than it appears, and a larger-than-expected party might disrupt seating arrangements across the restaurant.
They make you wait for your entire party for a reason
Hosts frequently deny customers to sit until everyone has arrived. Dinners may find that to be inconvenient, but there is logic to the decision. What if the restaurant seat half of you and the other half does not show up? They will have kept the other seats unoccupied for your visit.
Conclusion.
Most people believe that restaurant hosting is the most straightforward job in the world, but your host will disagree. The host is in charge of the overall flow of the restaurant and must be aware of all the happening.
A knowledgeable, professional host keeps everything operating smoothly in the restaurant; without him, everything would rapidly fall apart. Consider the fifteen things mentioned above that mostly irritate the hosts for a compelling client experience at the restaurant.