Restaurants are busy and crowded places where customers go to enjoy their dining out. However, they often get bored with the long waiting times regardless of their reservations. When the customers get bored and frustrated, they always walk away.
The overcrowding, long waiting times, and poor customer service are some reasons for walk-aways. The walk-aways mean poor customer retention, which can affect overall sales.
Thanks to technology, developers have come up with waitlist apps that can help reduce wait times and promote good customer service, which can subsequently help in increasing sales drive and retaining customers. 
Understanding restaurant wait list apps?
The restaurant wait list app is an app that allows customers to check in online through the restaurant's website and see the approximation of their wait time.
Waitlist apps have come a long way and made notable improvements to traditional waitlists. Compared to the traditional ones, the improved waitlist apps have automated the time-consuming tasks that were the restaurant staff's responsibility.
According to QSR, nearly half of restaurants have invested in software that customers will interact with directly in the past two years. These apps also provide numerous benefits for customers.
The ability of consumers to check in online and get notifications through text messages has allowed them to walk into restaurants at the right time; they no longer spend time in waiting areas.
How do restaurant wait list apps work?
The restaurant wait list apps platforms have different features but the same functionality. Here is a step-by-step guide on how these apps work.
You can check in through the restaurant's website using an online check-in feature or touchless kiosk. You can then enter your name, party size, phone number, and other information depending on the restaurant's preference.
The digital waitlist app will predict the average waiting time and displays it in the interface. You can then view the accurate waiting time and wait for your turn.
When your table is ready, you will receive a notification.
You will have all the guests' data through the waitlist app, including their dining frequency, favorite orders, and average party size numbers. You can use this information when they next check-in. 
How do restaurant wait list apps and online reservations relate?
There are many similarities in functionality and benefits between restaurant waitlist apps and online reservations to restaurant owners, staff, and customers. Most reservation platforms incorporate waitlist features to manage both reservations and walk-ins.
The similarity between waitlist apps and online reservations are;
They both collect customers' information for future planning.
They both integrate with POS systems and other technology for smooth operations of the restaurants.
In both cases, customers can change their information online without necessarily calling the staff.
Most online reservation systems incorporate waitlist apps.
Despite the similarities, waitlist apps and online reservations also have differences. The online reservation helps you fill tables in advance, while the waitlist apps help you manage walk-ins during peak hours.
Online reservation's strength is building a solid customer base, while waitlist apps have a high occupancy level. Meaning with the waitlist app, you can be able to reduce no-shows.
Having known what the waitlist app is, its functionality, and its comparison with online reservations, let's look at ways it can drive sales and retain customers.
How restaurant wait list apps help in driving sales and retention of customers
While restaurant waitlist apps are not free, they can increase the return on investment massively for you. Restaurant wait list apps are because these apps come with many advantages to both owners and front-of-the-house staff.
Saves labor costs
Restaurant owners and managers can know the expected guests with the waitlist app. When the regular guests are few, the owner may decide to schedule a few staff to attend to the guest—this help in saving labor cost that, in turn, increase ROI.
Reduce wait times and lines
The restaurant waitlist app positively impacts customer perception of services. The host or hostess calls or sends a text customer to make a booking. Once they have booked, they get a notification that their table will be ready on time. They'll walk in, have their dinner or lunch, and leave: no long line when the time reaches.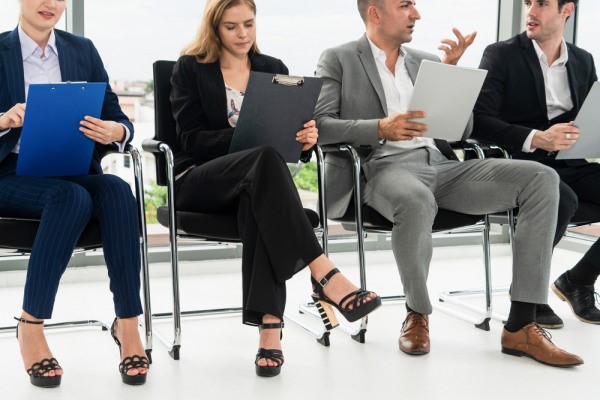 The reduction of wait times and lines means efficiency. It helps increase the number of walk-ins, leading to an increasing number of sales.
Also, customers can go about other activities while waiting for their turn. Upon receiving the information regarding their tables and wait times, they can feel happy and attached to the restaurant resulting in retention as they will not walk away anymore.
By knowing more about their waiting times, customers can adjust their schedules.
Improving communications with customers
When going to eat, customers' focus is not only on food and drinks but also on customer service. Communication is crucial in determining whether a restaurant has good customer service. And good communication results in happy customers.
With the app, customers can book on their own. This gives the hosts and hostesses a humble time to happily attend to their customers by greeting them and taking them to their tables.
Also, when there is a decrease in waiting times, no-shows, and walk-aways, the front-of-the-house staff can have a humble time serving customers more professionally.
When the staff is friendly and has good communication, they will boost customer service scores. Good service can make the customers pay more and come back. This will see an increase in sales and customer retention.
Collecting data
A restaurant that doesn't know the average number of waiting customers and the wait time cannot leverage their assets, meaning they are unlikely to improve its services and inefficiencies.
The restaurant waitlist apps are integrated with the POS to collect customer data like phone numbers, average waiting time, names, dining frequency, favorite meals, average party sizes, and other relevant information. You can use this information when sending out messages. It helps you save time and increase efficiency, sales, and customer retention.
The restaurants can also use these data to survey by asking customers about their experience with their services which can help them improve their customer service leading to an increase in sales.
Increase productivity
The restaurant waitlist apps relieve the front of the house from the hustle of handling paperwork or making tedious phone calls because customers check in online on their own. They can then have time to seat guests.
This can improve their mood at work, which helps them serve the customers with utmost humility and to their best. The joy can improve the staff's productivity, increasing sales and retention.
Also, the mood of the front-of-house can translate to the customer's mood. When the customers feel that they are served well, the likelihood of coming back and paying more is high.
Easy and transparent monitoring of wait time
Guests can easily monitor the queue's progress with the restaurant wait list apps. When their turn reaches, they'll go to the joint, have their meal, and leave, giving time for others to come in. There will be less time in the waiting area, and many customers can be served, increasing sales.
Also, there will be fewer cancellations and no-shows.
Improve customer experience
By reducing their waiting times and getting better services, the customer experience improves massively. They can help you market your restaurant by sharing their experience with friends and social media. The marketing will expand your brand visibility.
These customers are likely to come back with their friends and even spend more. With this, your sales will go high, and you're likely to get new customers and retain the ones you have.
Conclusion
Over the past two years' restaurants have invested more in consumer-facing technology to help in reducing wait times and increasing customer experience.
Restaurant waitlist apps come with multiple benefits for restaurant owners and customers. They allow customers to check in online, check the real-time update for their wait time, and even get notifications when their table is ready.
On the other hand, when integrated with POS system, online reservation system, and CRM, they provide a good experience for staff.
Effective waitlist apps can result in few no-shows because they provide accurate wait times.
In conclusion, restaurant waitlist apps can drive sales and retain customers by improving customer experience, saving labor costs, reducing wait times and lines, collecting customer data, increasing productivity, and easy and transparent monitoring of wait time.