As situations change regularly, business organizations must adapt to new routines. In any business setting, the requirement for a safer environment for customers and employees, and production efficiency, is vital. In commercial areas, this involves a focus on customer queueing.
Customer behavior is evolving, and as an organization, you must find new methods to meet your customers' requirements since they want the best. One technique to improve the waiting experience is to use a virtual queue.
Virtual queuing allows business firms to create an online waiting line to help customers without having them wait physically. Customers may join virtual lines using their mobile phones and receive notifications when their turn for service.
How does a client get into a virtual queuing system?
Clients enter the line by scanning a QR code, followed by an identifier such as a paper ticket or an SMS, mobile ticket, or queuing app notification on their phone.
Since the spot in line is secured, there is no need for a physical waiting line. The identifier is supplied upon arrival and can even be given in advance when reserving an appointment.
How does a virtual queue work?
Customers can queue in a variety of ways, but here is how to do it the most usual way:
Clients enter the queue by scanning the QR code on the front door or window of the building with their phones.
A mobile ticket is issued to the client once he or she chooses a service.
Customers, for example, wait in their cars or at home and use their smartphones to keep track of their place in line. They can see real-time updates, their current position in the line, and the projected wait time for their turn.
When it's their turn, the person in charge uses a smartphone app to contact the consumer, and the service is delivered and received safely.
What is the purpose of a virtual queue?
Clients may do business without having to wait in lines thanks to virtual queuing. It allows them to stay in the comfort of their place rather than being confined in a stuffy room or a crowded waiting area full of germs and contamination.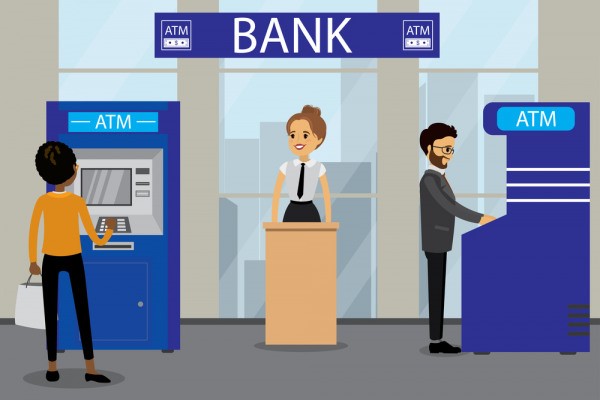 Moreover, virtual lines are the most effective way to retain consumers, as many customers are less likely to return to a business after long wait times.
Customers who want to schedule an appointment with a doctor, order food from a restaurant, or schedule salon service can do so through the organization's virtual queues.
How are virtual queues utilized in various industries?
1. Virtual queuing in restaurants
In modern restaurants, where guests are arranged in a virtual queue for service, a virtual queue works effectively. Restaurants benefit from the ability to manage a large number of guests at once.
The technology has helped cut down wait times and perceived wait times, which assists consumers in feeling less irritated and anxious. Furthermore, real-time analytics aid employees in increasing productivity and making the best decisions possible based on actual data.
A virtual queue also allows management to communicate with customers by text message, not just to alert them of delays but also to develop a link with them since consumers nowadays desire more than ever to have a meaningful interaction with businesses.
2. Virtual queuing in healthcare centers
Virtual queue systems improve patient satisfaction by reducing wait times, controlling patient flow, and restricting the number of individuals on the premises. It allows patients to wait someplace else and only come to the hospital when it is convenient for them.
Better staffing and more efficient service are among the benefits of the system. It also supports the optimization of labor allocation to improve service, resulting in higher patient satisfaction and lower employee stress.
Text messages allow personnel to interact with patients. Delays and expected wait times are communicated to patients, decreasing frustration and enhancing patient flow.
3. Virtual queuing in salons
Customers have the attendance of making appointments ahead of time. A virtual queue will allow your hair salon or beauty salon to offer walk-in services.
Virtual queues eliminate concerns including managing surges and queuing periods more effectively, scheduling appointments if a stylist or therapist calls in ill, and income loss when clients do not show up.
What are the essential elements of virtual queues?
Virtual queues assist in smoothening out the rough edges of waiting experiences, making your services outstanding from the first step within your corporate unit.
The system consists of the following components:
Customer self-service: Customers may add themselves to the queue online, which is significantly faster and more convenient than standing in lines. It also saves time and resources.
Service selection: Customers can choose the type of service they require while signing up for services. Allows staff to provide the best service to clients, saving time and increasing workplace productivity.
Predicted wait times: The system determines the average wait time based on all clients presently in line. Because consumers will arrive at the service time, having specific numbers reduces the real and perceived wait times.
SMS notifications: Allowing consumers to freely wander the store and window shop while also acting as a communication route with the staff, boosting the service provided.
Multilingual interface: Because today's consumer base is so diverse, it's critical to provide visitors the option of selecting their preferred language.
What are the factors to consider when selecting a virtual queuing system?
Customization and flexibility
Any successful virtual queuing method has to be able to scale up and down easily in the future. Customers' wants, expectations, and market trends are always changing, so having a system that can change with them is a good idea.
Furthermore, it must be a great reflection of the company's aesthetic identity, in addition to its practical characteristics. Its architecture and design must be completely consistent with the brand's identity.
Real-time updates and remote management
Choose a virtual queue management system that allows you to keep track of branch activity and makes decision-making and process optimization easier.
For your firm to provide an effective and efficient service, the queuing solution has to create information and customized data dashboards in real-time. It is possible to set up SMS and email notifications to keep a careful eye on the technical platform's infrastructure. It is a sign of its business solution's reach.
The main purpose of implementing a virtual queuing platform is to improve customer satisfaction. A virtual queuing system needs to offer value at every point of the customer journey.
A memorable experience for customers comprises a visit to a branch or care center that makes them feel good about their interactions with your company, turning them into brand loyalists.
It may also improve pleasant memories of the encounter since consumers may perceive it to be more enjoyable and pleasurable. Customers are also given attention rather than being regarded as a number and dully awaiting service.
Central management and scalability
Companies are quickly expanding these days, delivering products and services as well as customer service throughout a wide geographic area. Most of them are likely to have a big number of branches spread around the country.
This is where a virtual queue management system is required, and it is also essential to examine the company's scalability projections when selecting a virtual queue management system to ensure that it can support and react to future development and problems.
The number of queues required will depend on the number of services offered in the organization. For instance, if your organization is offering a single service, only a few will be required, whereas if it offers more, more is needed for customers to reach the server.
Enterprise Queueing Solutions
To stay competitive and compete with the finest global service providers, it's important to use a world-class solution. This is closely related to the quality and warranty criteria of a virtual queue management system.
Improving customer visits is a relatively recent phenomenon that has emerged as a strategic opportunity for firms. Many customers who visit a customer care center end up buying things and services they didn't need in the first place.
Mobile apps connected to virtual queue management systems can offer clients instant access to offers and promotions tailored to their interests and preferences. Customers may also learn more about the firm and its products and services by interacting with dynamic digital signage systems while waiting in line.
It is critical to remember that for a company to innovate, it must first understand how consumer behavior is changing and how customers engage with brands. In light of this, it's critical to select a queue management system supplier who is dedicated to constant product improvement. That is to say, the solution should change and adapt to the company's new difficulties.
Compatibility with third-party systems
The queue management system should be compatible with the company's existing third-party systems. Because some systems have limitations, the solution to be employed should be flexible enough to connect and interact with the present system while also meeting the company's key needs.
When it comes to virtual queuing technology, this is a critical factor to consider. You must select a solution that provides ongoing and permanent follow-up on the issues that need to be fixed. Adjustment and functionality difficulties in the installed systems may develop after the system is deployed in a service area, therefore, the queuing firm you pick must provide after-sales assistance.
The ideal system should provide you with far more value than you pay for it. Because not every company has a limitless budget for a queuing system, you should choose a system that allows you to start with the basics and expand as your needs grow.
Quality features will always win out over simplicity of use. Here's why: if your clients or employees can't utilize the queuing system, they'll ultimately abandon it, even if it has groundbreaking features. You'll also have to spend a lot of money teaching employees to use it, so it'll be a big investment.
Multiple solutions are frequently used by enterprises at the same time. The system must connect with your digital and physical channels to improve the customer experience across all touchpoints, lower expenses, and shorten the learning curve for your workers.
Your consumers entrust you with their data. Make sure you don't let them down! Always go for a data-security-assured solution. Your reputation will suffer if your client data is released, and customers will lose faith in your company.
What are the strategies for managing a virtual queuing platform?
There are a few things to consider when looking at virtual queuing solutions for your business. Here are some of the best tactics for increasing the efficiency of a virtual queue system: 
Customers or patients in line are directed to your staff, whether restaurant waiters or a hairdresser. Make sure your employees are prepared to cope with the virtual queuing method. It can help you prevent complications if there are any technical issues. A pleasant, well-trained staff may help you diffuse a situation and turn a potentially worse scenario into a good one.
Keep expectations in check
Managing expectations is an important part of an effective virtual queue management system. Customers and patients will be unhappy if they arrive thinking they will only have to wait a short time only to find out they will have to wait longer.
Notifying clients or patients that their wait will be longer than expected allows them to do something else, such as browse the shops. This will save them from being frustrated by sitting or standing in the same spot.
Nobody wants to wait in a disinterested system. While your clients stay in virtual lines, give them entertainment, such as instructive videos or reading materials. It will keep them from becoming bored.
You may conduct a service improvement survey to have them assist you in identifying areas of weakness and strengths, therefore improving your organization's performance and customer experiences.
Make your service recovery flawless
Your personnel must be trained in service recovery if a client has a terrible experience. This will aid in the effective management of challenging situations by allowing you to transform customer fury into loyalty.
Employees who can see a problem and offer helpful solutions may turn a situation around and leave a customer much happier than if everything had gone well.
With your virtual queuing systems, you can keep track of the reports made by the consumers. You'll be able to make operational decisions based on data that include peak periods, purchases and other results, customer problems handled, and types of services sought, all of which will help you improve your system's efficiency and productivity.
What are the benefits of a virtual queue system in business firms?
Virtual queuing systems allow businesses to efficiently handle a high number of clients. A virtual queuing system also has the advantages of enhancing customer experiences, assisting in saving time and money, improving efficiency and quality service, enhancing staff productivity and satisfaction, and improving business image communication among others.
How do virtual queuing systems enhance customer experience?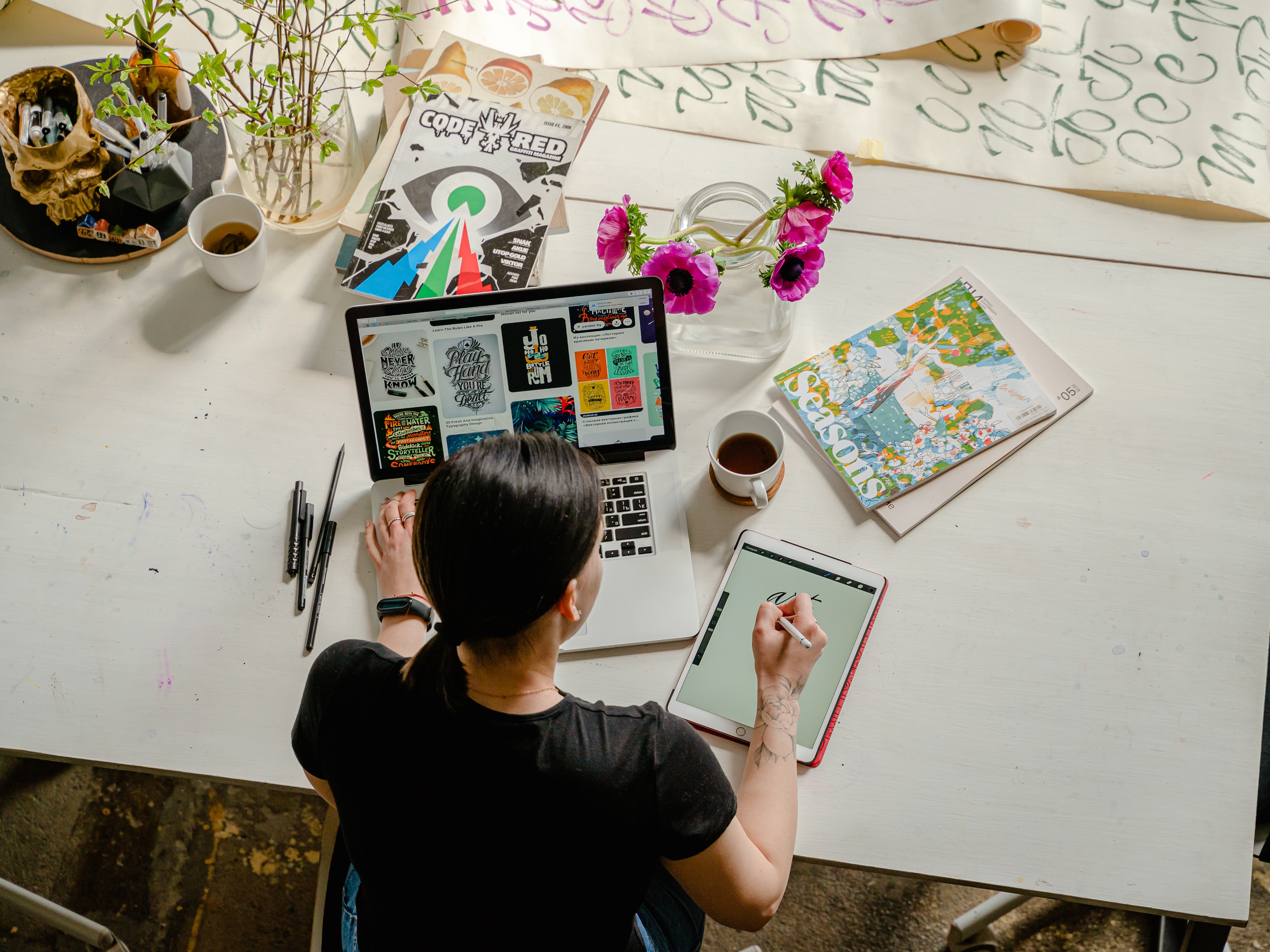 Virtual queue management enhances service quality and efficiency by allowing customers to monitor their waiting status at any time, allowing them to spend more time doing what they want rather than waiting in line.
Customers may control their time in line if they aren't ready to be served, and the virtual queuing system can send customers a message at a predetermined time and inform them when they are about to be served.
You may also collect information from your client on the service they are receiving and any questions they may have, among other things. You may provide more tailored service to the waiting clients by gathering more information about them throughout this process, which will assist to boost customer satisfaction.
How can virtual queuing systems assist businesses to save money and time?
A key purpose of a virtual queuing system is to minimize wait times, which in turn helps the business lower operational costs associated with the perceived waiting time. Since clients do not appreciate waiting in lengthy lines without knowing when they will be served.
A virtual queuing system aids in line management by promoting effective lining habits and decreasing queue length, which minimizes the number of walkways and saves the company money.
Virtual queues reduce turnover costs by creating a calmer work environment. Clients virtually join queues on their phones, allowing them to check in from anywhere and know when it's time to be serviced. This contributes to a calmer work atmosphere and helps to boost employee retention in your company.
How does virtual queuing improve efficiency and quality of service?
A well-managed virtual queue system enhances operational efficiency by gathering information from customers, allowing the business to focus on areas of weakness while preserving areas of strength. This useful and actionable information aids workers in aiding clients and keeps them engaged, reducing in-service time.
Employees have more time to focus on the job that matters most, accomplish pressing tasks, and better meet client requests since they are not continuously managing queues. This boosts their productivity, efficiency, and overall service quality.
What are the benefits of virtual queuing systems in terms of improving employee productivity and satisfaction?
Long queues are not only annoying for your consumers but also for your employees. When there are too many people and long lines, your personnel will feel compelled to control traffic by keeping people in line.
They may also spend a significant amount of time at the salon making appointments, aiding customers with medical papers, or double-checking that they have the required documents before serving them, which may be exhausting.
Not to mention unhappy clients; your employees are human, and if they are constantly dealing with upset customers, their excitement will fade.
Using virtual queuing systems, on the other hand, helps your staff to focus on and complete their tasks, leaving them feeling productive. This also improves customer experiences by ensuring that they interact with happy clients, which makes your staff feel proud of their work.
What are the benefits of virtual queuing systems to a company's image?
A virtual queuing system will successfully reduce customer wait times, resulting in pleased customers who will leave favorable feedback. They'll also assume you're technologically advanced and progressive. All of this adds up to a strong brand image.
A good virtual queue management system may assist you in developing and implementing strategies to fulfill your customers' demands. You may access data such as customer surveys and on-site statistics, both of which provide you with a comprehensive picture of what your customers truly want and how best to provide them.
How can virtual queuing systems improve communication efficiency?
Not only can a virtual queue system increase service delivery and customer flow, but it also allows your customers to engage with you. With the advancement of virtual queuing systems, you can communicate directly with your customers.
When asked to remark on the product's quality, customers feel cared for and trusted about their experiences and service excellence. This leads to the growth of brand recognition and trust. The information gathered also supports the firm in determining market trends. The data acquired also aids the business in identifying industry trends.
What role does a virtual queue system play in your organization's wait room management?
Customers can utilize virtual digital management systems to gain access to your services without lining up in person. Customers don't have to wait until it's almost their turn to arrive at your location because they may wait from elsewhere. This clears space in your waiting area, minimizing traffic and interfering with your staff's duties.
The best thing is that you can handle both booked appointments and walk-ins on the spot, allowing you to manage your available staff resources effectively while providing exceptional customer service.
Conclusion
A virtual queuing system is vital in today's business environment. It provides you with more control and flexibility over your business's operations.
Real-time updates, remote management, and business analytics are all aspects that help businesses increase revenue and profits by boosting overall operational efficiency. The characteristics of the virtual queuing system not only improve the customer journey and experience but also save money for enterprises.